tuition & Financial Aid
We recognize a Catholic elementary education represents a significant investment on the part of many. The good news? Your are not alone. The OLV Basilica Parish family provides significant financial support of your students, as do various community benefactors, friends and partners who appreciate what an OLV education means for the future of your child ... our family supports yours!
---
Here to Help ... FACTS Tuition Management
OLV Elementary uses the services of FACTS Tuition Management, on online tool that provides flexible payment plan options to families. All tuition payments and enrollment must be handled through this service.
Get started & setup an account today!
---
Did you know?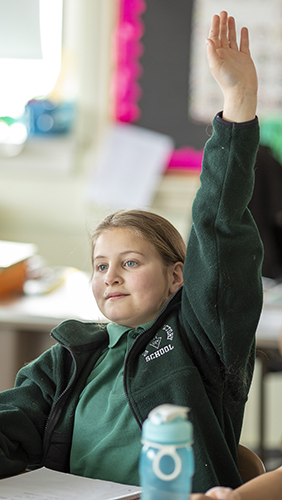 Every single OLV Elementary School student receives some form of tuition assistance with the average aid amount totaling $3,632! Funding to support your student can come from a few different sources...
Father Baker Scholarship (OLV Charities) – The actual cost to educate your child is substantially higher than what families are asked to pay. Every family — whether they are parishioners or non-parishioners — automatically receives substantial financial assistance made possible by

OLV Charities

and its generous donors. This award amount varies based on the number of children a family enrolls, and if the family is a members of a Catholic parish or not. (See Tuition Rate Schedule)

Catholic Parishioner Grant – If a family is not a member of OLV Parish, but is registered and active at another parish within the Diocese of Buffalo, they are eligible for the Parishioner Tuition Rate. "Active" means families that participate in various parish life ministries and give witness to their faith through regular attendance at weekend Mass.

BISON Fund Scholarship – BISON is a WNY donor-supported tuition-assistance program for income-eligible children and families. Please visit the

BISON Fund website at www.bisonfund.com

for application deadlines and income eligibility. We highly encourage all eligible families to apply for Bison Fund Assistance.

Sr. Ellen O'Keefe, SSJ, Angel Fund Award – Finally, recognizing that additional "unmet need" may still exist, we encourage families to apply for tuition assistance through this donor-supported fund named in honor of our cherished former principal, Sr. Ellen O'Keefe, SSJ. In order to be eligible for this assistance, families must first apply to the BISON Fund.
---
Additional Information
All families are expected to use FACTS Tuition Management to receive any scholarship award, discount, or payment installment options – otherwise full tuition is expected.
Families will be charged full tuition (with no discounts) until notifications have been received from BISON and/or from OLV for the Sr. Ellen O'Keefe, SSJ, Angel Fund.
All tuition account adjustments will be made after financial aid determinations are made.
If refunds are necessary, adjustments will be made as BISON Fund deposits are made 2x a year.
Pre-Kindergarten is full tuition with no discounts.
All families that qualify for aid are encouraged apply!
---
IMPORTANT Application Deadlines:
BISON Award (New Family): March 15
Enrollment / Payment Option: April 30
Catholic Parishioner Grant: April 30
BISON Award: April 30
Sr. Ellen O'Keefe, SSJ, Angel Fund: June 30
Early Payment Discount ($150): July 15
FACTS Tuition Enrollment: July 15
Have a question? Please call the Main Office at 828-9434 for help!