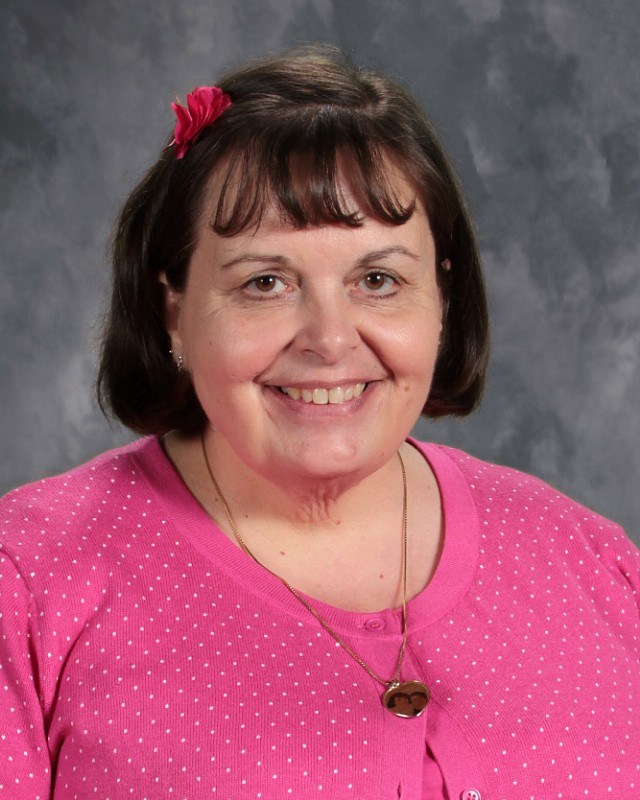 Mrs. O'Connell (Mrs. O)
Grade 8/Math
Tuesday 10/15 LAST call for sweatshirt order forms
Still waiting on a return slip regarding parent conferences from some students
Math 6: SS 14, and 2.6
Math 7: ss 13 and 2.8
Math 7A: SS 14 and 3.9
Math 8: SS 16 and 2.6, test makeups tomorrow
Math 9: SS 8 odds only, and 2.9 Begin work on Chapter review, test approaching.
Thursday 10/10
REMINDER: 8th grade sweatshirt orders are due, money can be paid later but order form is due!
Grade 8 Parents: Denny's fundraiser will be Nov13th. Also raffle tickets for Sabres raffle, information will be coming.
Math 6: None
math 7 none
Math 7a None
Math 8 none
note: most of my classes had tests today
Math 9: 2.8 selected problems only.
Wednesday 10/9
Math 6 SS 13
Math 7: None
Math 7A None
Math 8 SS 15 and do 2 triangles as we did in class
Math 9 None
Due to the funderal, some classes did not occur
Tuesday 10/8
Math 6: SS 12 and 2.4 Skip # 7
Math 7: SS 12, quiz Wed, 2.7
Math 7A: SS 13, quiz Wed, 3.8
Math 8: SS 14, Quiz thursday, Get comfy with your compass
Math 9: Quiz Wed, 2.6 # 4-6, 2.7 # 9-12
REMINDER: Picture Day tomorrow. also we will be attending Cameron Velasquez funeral
Monday: 10/7
Math 6: SS 11 and 2.3 homework, skip number 7
Math 7: SS 11, Quiz Wednesday on adding and subtracting integers, NO calculators
Math 7A: Quiz Wed, lessons 1-5, Homework Lesson 3.7 adn SS 12
Math 8: 2.4, SS 12 and Quiz Thursday, lessons 1-4
Math 9: Quiz Wed, SS 7 evens, Classwork Notes 2.6 only d through g
Friday 10/4
Important: I allowed any student who did not have the necessary paperwork to go get new copies. MONDAY it must be here or risk detention. They have had all these papers for weeks and weeks. Please just sign and return.
Sweatshirt order forms went home yesterday as well.
Homework : I updated all eschool grades up to yesterday's work. All grades are on eschool. Friday is my usual day to update grades in the portal. Although, I do add tests as soon as I correct them. Some students gave me corrections today, and I will update those as I look at them.
Math 6 none Quiz next week
Math 7 None Quiz next week
Math 7A none Quiz next week
Math 8 none Quiz next week
Math 9 Student should put in another 20 minutes or so on the work from class today. We will review it all on Monday. Quiz on Tuesday
THURSDAY 10/3
Important: Below is a list of owed signed items etc. any not returned by MONDAY will result in lunch detention:
Planner Money: Jeffry, Sophia
Cell phone policy: Ethan, Jeffrey, Ayana, Peter, Anthony
Tech policy: Morgan, Ayana, Joey, Brooke, Alec, Jamie, Anthony, Lizzy, Caden, Sophie, Alex V and Kiran
Handbook signature, back page: Alec, Jamie, Lizzy, Morgan, Sophia, Ayana
Sweatshirt order forms for grade 8 are coming home TODAY>
Please return conference slips: Alex V, Kiran, Sophig, Jeffrey and Ayana
Homework:
Math 6: the only homework is SS 10. I spent some class time today, helping students individually with test corrections. I have a few more to get to tomorrow.
Math 7: SS 10 and 2.5
Math 7A: SS 11 and 3.5
Math 8: SS 12
Math 9: review notes
Wednesday 10/2
STILL looking for signed sheets and planner money
Math 6: Test papers were returned. Students requiring a signature, should return their paper. EVERY student can do corrections and only the corrected grade will be averaged. Corrections should be in by Monday. SS 9 And Unit 2 Lesson 2 Front only is the assignment. I usually just write that as 2.2
Math 7: SS Quiz 2, this is a separate sheet. Also, 2.4
Math 7A: SS 10 and 3.4
Math 8: SS 11 and 2.3
Math 9: 2.4 Selected problems.
Tuesday: 10/1
Math 6: SS 1 and 2.1 Front only
Math 7: SS 9 evens or odds, and 2.3 Sign up for Math google classroom
Math 7A: SS 9 Even or odds, 3.3 and sign up for math google classroom
Math 8: SS 10 and 2.2 Google Classroom, sign up for math
Math 9: 2.3 selected problems
Monday 9/30
Attention parents in grade 8. I sent home an email today. Please be sure you got it. It was a summary of the meeting from Thursday.
I have all kinds of lists of people who owe things. Signed handbook forms, cell phone policies, planner money Please be sure to send these in.
GOOGLE Classroom. I am in the process of asking the students to be sure to add math to their google classroom. It is an ongoing project from me. I plan on uploading the blank homework sheets, so if students are at home without their binder, they can still do the homework on a sheet of paper and bring it in the next day. I am also trying to organize copying my class notes so I can upload those for students who have been absent. I am just getting it off the ground so be patient.
I plan on attaching games and things that the students can do on their own to help with math.
Today's Homework:
Math 6 Corrections for tests must be in by end of the week. Anyone who has to have their test signed, must have that by tomorrow. Simple Solutions Lesson 7
Math 7: Simple Solutions Lesson 8, and 2.2; corrections by Friday
Math 7A: Simple Solutions Lesson 8 and 3.2; Corrections by friday
Math 8: Simple Solutions Lesson 9 and 2.1
Math 9: 2.2 only