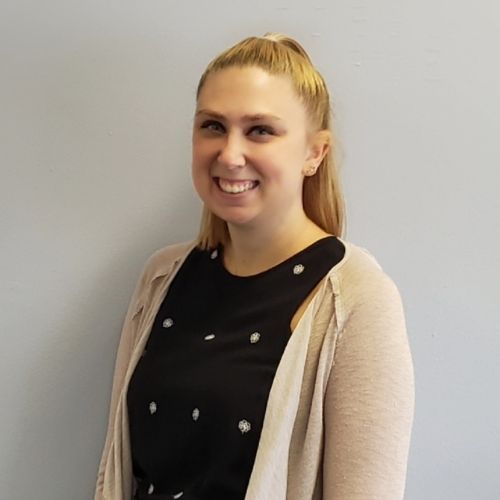 Ms. Olejniczak
Grade 2

Weekly Reminders:
*The Scholastic Book Fair is running from October 25th to October 29th. If you would like your child to purchase a book or product, please send in money for them in a baggie/envelope labeled with their name. Thanks!
*On Friday, October 29, 2021, we will be having a Halloween Fun Day! So, please come dressed to school in your regular uniform. After lunch, we will change into our Halloween Costumes. Absolutely no masks, weapons, or face make-up. Please make sure your child's costume is appropriate for school.
If you would like to bring in a candy treat for the class you may, but this is not mandatory! If you do bring in a treat, it needs to be prepackaged. We have 16 students in the class! Thank you for your understanding!
Also, along with some Halloween filled activities, we will be watching a movie! I will let the students decide, we are either watching The Adam's Family (2019 cartoon), Coco, or Charlie Brown and The Great Pumpkin! Please let me know if you have a problem with your child viewing any of these movies and I will remove them from the list. I am looking forward to a fun-filled day!
If you have any other questions of concerns, please email me!
In order to streamline communication, please use my email, molejniczak@olvbasilica.org or contact the office with any questions or concerns. We will no longer be using Class Dojo, so look for a message from School Messanger, Check Google Classroom, or look on our OLV website. Thank you!
Please have your child wear their gym uniform Tuesday, Wednesday, and Thursday!
Please bring a water bottle and snack everyday!
Homework:
Monday:
ELA: Noun and Verb Practice
Tuesday:
Math: Chapter 2 Lesson 5
Wednesday:
Math: Chapter 2 Lesson 6
Thursday:
Math: Chapter 2 Lesson 7
Spelling List:
No Words - Happy Halloween
Weekly Glance:
SS: We are continuing to talk about the importance of maps. We will study a map of New York State. We will also be talking about the different kinds of landforms that our world has.
ELA: We will be reviewing nouns and verbs this week. We are striving to understand the importance of nouns and verbs and how that relates to writing and reading sentences.
Writing: We will be identifying the parts of a story. We will start drafting our spooky stories and also work on editing them.
Math: We are going to make a monster math craft! We will continue learning about repeated addition. We will also be focusing on solving problems with that repeated addition.
Science: We will be having some fun with some Halloween inspired Mystery Science. Our STREAM activity this week will be constructing our small witch's brooms after reading the tale, Room on the Broom. It will be interesting to see who can build the sturdiest broom.
Religion: We we be focusing on making wise decisions and sequencing Moses' story.
Schedule for Weekly Speacials
Monday: Music and Library
Tuesday: PE and Art
Wednesday: PE
Thursday: PE
Friday: Technology
Contact Info:
For any additional questions or comments, please feel free to email me at molejniczak@olvbasilica.org
Teaching Philosophy:
Ever since I was a young child, I thoroughly enjoyed going to school. I decided to continue with my education at SUNY Buffalo State, where I had many experiences working with all types of learners. For the past two years, I was gained experience working as a lead Universal Preschool (UPK) teacher where I learned the importance of a multi-modal teaching approach. More importantly, I absolutely love the routine and structure of a positive learning environment. Therefore, I believe all children should have the opportunity to receive an education that it tailored to their specific needs. Every child is unique, ultimately possessing their own strengths and weaknesses. As a teacher, my job is to guide my students in a way where their strengths shine and their weaknesses are improved upon. Overall, my main goal is to create a learning community filled with respect, empathy, and kindness.