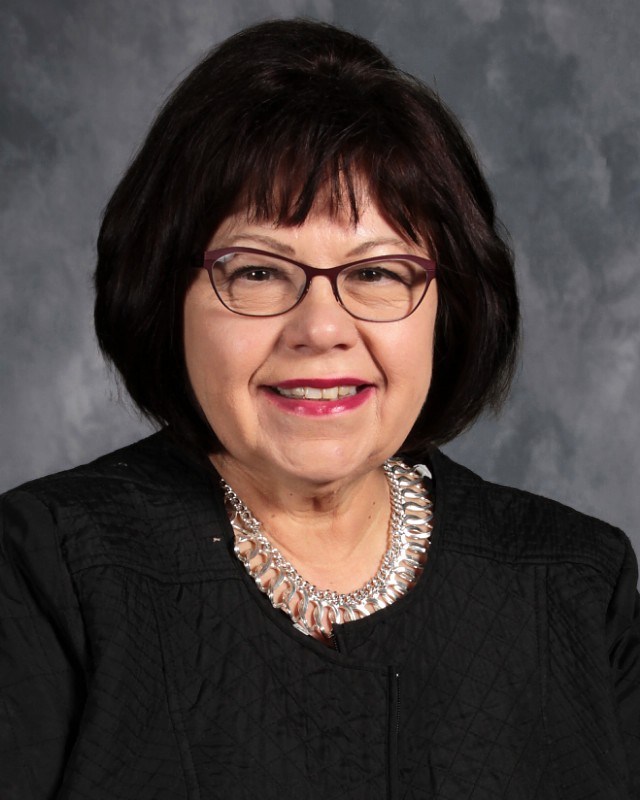 Ms. Abram
Social Studies
Friday, April 21, 2017
SS 6: Took a vocabulary test on Romanus Antiquis (Ancient Rome); Started the "cartoon" version of a 3D geographical map of the Ancient City of Rome, including 3D buildings. Today: Mediterranean Sea, Tiber River, Apennine Mountains, (Draw and color key) , cut out Aqvae Dvctvs (Aqueduct)
SS 7 : In class information regarding the President's Project was handed out and each student randomly drew out the name of a President. We created Presidential Project in Progress folders to contain our research, templates and hand-out material.
Project is due May 15 in class.
Assignment:
Students are asked to review with their parents the project . Parents are asked to sign an acknowledgment on the project hand-out. This is worth homework points. The President's Project in Progress folder must be in school everyday, students are advised to review Research 2a-e in the assignment packet and start their research. I will be reviewing progress on the project.
SS 8: Industries for the Industrialization/Economics project were confirmed on 4/20, Thursday. Students must start their project now and make steady progress each day in order to meet or exceed the project requirements. HINT: Punch holes in index cards (in the same way as vocabulary cards) to use to organize research notes around the project. Obtain a cable tie from Ms. Abram. Label each index card with a particular research topic required for the project. Write the source of the information on the index card.
Thursday, April 20, 2017
SS 6 : Vocabulary test Romanus Antiquis (Ancient Rome) tomorrow. ir topic
SS 7: Interactive Notebook: Constitution- Hand-out- Maryland Gazette, Primary Source ( front page only) Read and wrestle!!!
SS 8: We reviewed the
Project Industrialization of America in class; students have a hand-out in their Industrialization I.N. explaining this assignment in DETAIL. Due May 11
in class; Students received their individual " companies." START NOW!!!! Work on the project each day and each section. DO NOT do the Cover First! Come to class with questions. The Textbook is not a source for this project
Hand-outs given today: Immigrants Flock to America (ref. 94-95) Read and Wrestle;
Interactive Map: Immigrants Flock to America 96-97, using the instructions/pictures (p. 94 and previous class knowledge for making interactive maps) complete the map using lined notebook paper as your "backing sheet to the map".
Wednesday, April 19, 2017
These assignments were all started in class and completed as homework. Textbook and Interactive Notebook is needed.
SS 6: Vocabulary test postponed till Friday. Tonight go through your index cards and come prepared to class with questions. Finish all classwork at home.
TEXTbook: 288-292 The Roman Empire
a. Review and read all captions, pictures, infographics etc.
b. Read through the pages once.
c. Go to the Lesson 3 Roman Empire (hand-out packet of lessons in your I.N. ); Read once, Read again and highlight annotate according to the classroom process you have learned.
d.Complete the Lesson 3 Question page in the packet, making an attempt at all questions, using the textbook to re-read for understanding.
SS 7: a.Textbook pages 212-217 Review/ study all captions, infographics, pictures etc.
b. In your Constitution I.N., go to wkbk pages 95-97
Study the focus questions/highlight key ideas
Read the entire selection ( 6 or so paragraphs)
Read again, highlighting and annotating to the focus questions/points.
b. Complete all questions and the chart, using the txbkfor additional support.
SS 8: Industrialization and Urban Growth
TXBK reference pages: 608-613 - A New Industrial Revolution.
a. Review 608- 613 all captions, pictures, inforgraphics etc.
c. Complete workbook pages 274-276 using the normal process.
1. Read, highlight and study focus questions and need to know.
2. Read through paragraphs once.
3. Read a second time in chunks, this time highlighting and annotating to focus questions.
4. Complete all questions, including the chart, using the txbk as additional support for quality answers. .
Tuesday, April 18, 2017
SS 8: Explained the project, due May 11: Industrialization in America. On an index card, with your name in the lower right, pick, in order of your choice, Top choice, 2nd choice and 3 rd choice of topic from the handout "Looking through the Lens of Economics - The Gilded Age".
SS 7: Review classwork and all notes on the Articles of Confederation.
SS 6: Vocabulary test Thursday; review index cards and come to class with questions regarding any assistance needed, explanations, context etc.
Thursday, April 6, 2017
SS 8:
This assignment was started in class and is to be completed at home. Be sure you are "wrestling" with the text, and using the process of : 1 glossary definition, Find 2 context clues in the referred section(s) : Big Business and Organized Labor and Cities Grow and Change and the New Immigrants ( pp. 614-624)
Need: TXBK or on-line TXBK;
1. Vocab cards: 2. Read and the study the infographic on 621-622
justify Make your own summary diagram in your I.N.
eliminate
urbanization 3. Copy notes including the essential question on p. 637
tenement
settlement house
accelerate
steerage
assimilation
anarchist
isolate
exclude
SS 7 We has a joint class of Social Studies and Science with the Museum of Science Workshop Crime Investigations.
Assignment: vocabulary cards wrestle with them according to the process taught and reviewed below
1. Read and study the infographic on p 210-211; make a summary diagram with summary information (do not copy, summarize important information) in your I.N; see the History Interactive red rectangle on page 211 - Go to the website and put the code in and watch/do the activity. If access to the site or internet is a problem for anyone, student should write me a note on an index card stating the problem, sign it and ask parent to sign it.
2. Vocab cards: Reference : p. 212-217
judicial branch
compromise
contrast
emotion
3. ON page 211: Birthplace of the United States Read and copy the two sentences in the box...You DO NOT NEED to do the Critical thinking/ Draw Conclusions Question.
SS 6
This assignment was started in class ;
Vocab cards:
emperor
gladiator
Pax Romana
catacomb
synagogue
disciple
persecute
auction
pillage
pope
vandal
Wed. April 5, 2017
SS 6 : Vocab cards, 1 glossary def, 2 context clues, 1 original sentence demonstrating understanding of CONTEXT:
plebeian representative
republic Senate
patrician consul
civic tribune
civic duty
SS 7 Vocab cards: 1 glossary def., 2 context clues, 1 original sentence demonstrating your understanding of the CONTEXT
constitution
executive
economic depression
individual
devise
foreign (may not be in glossary) use p. 206 for context
SS 8 Vocab cards: 1 glossary def., 2 context clues, 1 original sentence demonstrating your understanding of the Historical CONTEXT
ref.: 605-613 614- 619
The New Industrial Revolution
patent
assembly line
refine
alter
entrepreneur
corporation
monopoly
free enterprise
collective bargaining
Copy the notes, including the FOCUS Question : page 601
Tuesday, April 4, 2017
SS 6 We talked about the tripartite Roman Republic government and how it had checks and balances. We worked along with the video Roman Republic.
Complete Lesson 2 : Roman Republic in your packet. (p. 63-64 reference on the bottom.
SS 7 No class today; complete the assignments assigned on Monday.
SS 8 : We discussed the Westward movement after the Civil War and the effects on Native Americans and the Buffalo. We discussed boomtowns and miners, the railroad, women's opportunities in the west and farmers. Two brief Discovery Videos assisted.
Bring yourself up to date on the Supreme Court nominee.
Monday, April 3, 2017
SS 6: No class, Stations of the Cross
SS 7: Tear out and punch wkbk 92-120 punch in order into Constitution Notebook.
For Wed: Watch news today see if Neil Gorsuch is confirmed as newest Supreme Court Justice.
Complete(using the SS reading process -) Read in the TEXTBOOK First pages - Read and study the info graphics p.
202-209
Do workbk . 92-94 (Use the process)
Make a packet of index cards, punched , 15, Title on Front - Creating the Constitution
Do : territory, constitution, executive, individual and devise.
Copy the notes: Quick Study with focus question on 223 IN YOUR I.N. on lined paper.
SS 8 : Starting Industry and Urban Growth
Watch news today - see if Neil Gorsuch is confirmed as newest Supreme Court Justice.
Wkbk Tear out: 274- 290 Punch in order
Punched a packet of index cards: 30 vocab cards; will give you cable tie in class.
Copy notes and focus question on p.637
Title of new I.N. Age of Industry
15 sheet of notebook paper
Philosophy
Along with the mission of OLV School, the following quotes are illustrative of a view of teaching and education, with emphasis on the importance of Social Studies Education as a skill.
I seek to:
"Instill in every individual "student an" understanding of America's past and it value in today's world and the future"

To equip students individually in developing their own "knowledge and understanding" Social Studies to form a basis of life-long learning and "individual inquiry and engaged citizenship" and to develop the skills they need to "succeed in college, careers and the global marketplace.

(Reference: The Gilder Lehrman Institute of American History

"Self-efficacy means having the belief in your abilities to complete a task, reach goals and manage a situation…is about having a realistic sense of one's accomplishments (neither overblown not undersold)…it's about learning that when at first you don't succeed you can indeed try try again and you're likely to make progress perhaps even to a point of mastery…self-efficacy is built by doing the work and seeing the success that came from effort."

~How to Raise and Adult, Julie Lythcott-Haimsinv
Grading/Assessment
As the above philosophy indicates, doing the "work" is an important success indicator. Student "work and citizenship" are assessed in a variety of ways, both formal and informal, each ten weeks. These assessments include project based learning, media based learning, voluntary class participation and individual participation, teacher/student activities, skills tests and traditional quiz and test grades inform the "grading" policy. It is important for students to maintain exemplary attendance records. See OLV handbook for assignments non-school calendar vacations.
Lifework assignments are given 2-3 times a week, and represent acquisition of knowledge and practice of skills. Assignments are generally not given on weekends or holidays (or when the Buffalo Bills win a weekend game). These lifework assignments are reviewed, recorded and represent an equivalent written "unit" test. It is difficult to "make up a class(s)" when absent, as students are exposed to a specific objectives, activities and formal and informal assessments. All students are required to keep a detailed "planner" with details about their assignments as well as well-organized topical notebooks, with date/dates pages. Students are asked to make it their first priority when returning to school from a brief absence, either from single class or the full day's absence to see out a student partner to review the planner, notebook for days missed. It is recommended students beyond simply doing the assignment. Students are asked to make a real effort as to what learning they missed and to work with the teacher to find an alternative way of "making up the material". Parents are asked to contact the homeroom teacher or subject area teacher, via email, for significant periods of absence to work out mutually convenient and effective ways to "make up the materials". Unless mutually agreed upon in advance, lifework assignments, test make-ups, material make-ups must be completed within 2 days of the absence. For longer periods of absence, unless arrangements have been in advance with the teacher, no credit for assignments will be given beyond one-week of the absence(s).