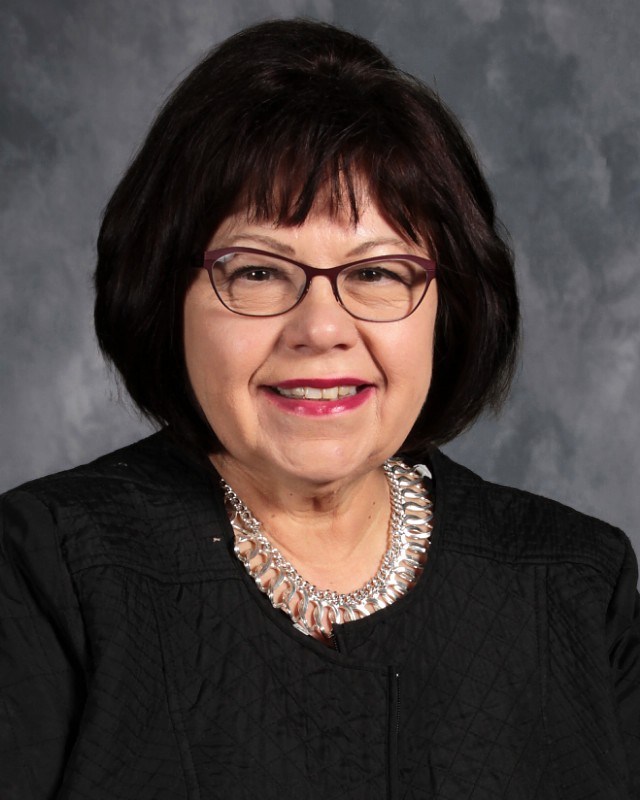 Ms. Abram
Social Studies
Wednesday, March 22, 2017
SS 6: We watched the video by Mr. Corwin on the Founding of Rome and drew geographic features of Rome and founding in our I.N.s; We compared two Legends of Rome's founding. Re-read the handout on Ancient Rome's Founding. Highlight/Annotate. Prepare the "Comic Strip Summary" sheet according to Directions on the sheet. We will use it it class. Review today's lesson; cable tie handed out in class, thread yesterday's punch cards through it.
SS 7: Took American Revolution Test; American Revolution I.N.'s were handed in.; A reflection on the American Lapbook Revolution was started but due to picture call will be finished in class tomorrow. Lapbooks were collected.
SS 8: Handouts: Developing an Informed Opinion - Punch into Today's News; we will be completing this together in class; do not complete for HW. Complete handout Rights and Responsibilities of citizens; punch into Today's News. Information Letter for next Thursday's STREAM Field Experience: Shea's Buffalo/Sound of Music Play distributed along with TWO (2) Waivers/Permission slips. Return both waivers permission slips only asap, but no later than morning, Monday, March 27
Tuesday, March 21, 2017
SS 6 - Organize the new folder you were given today. ANCIENT ROME
1. 25 Punched Index cards
2. 15 sheets of lined paper into the fasteners.
3. Labeled Lower right, INK , name, Ancient Rome 1 INCH High.
4. Transfer Junior Scholastic ATLAS : Dec. 12, 2016, # goodnews on the over (look in Egypt I.N)
5. Check your pouch for all basic materials: 2 pens, 2 pencils, eraser, scissors, color media, hole punch, 5 extra index cards, white glue
SS 7 - American Revolution Test tomorrow: Review 81-91 wkbk pages and I.N. , Be sure you review 194 Text,
SS 8- We discussed checks and balances; we took a citizenship test and reviewed it. March 10 issue of Junior Scholastic handed out; we will be using it in class.
Thursday, March 16, 2017
SS 6 : Part two of Ancient Greek Test on Friday; Complete Week 11 "Golden Age of Greece" World News Weekly- Crossword p.4, tonight as further review.
March 14-15, 2017 Snowdays
Monday, March 13, 2017
SS 6: Ancient Greece content test on Wednesday, March 15. We reviewed in class. Further review: World News Weekly - Alexander the Great- Finish Reading the main article (title Article about Alexander, p. 1,2,3,and the Article on p.3 , upper right on Aristotle and Greek Philosophers. Complete the Cross-word and the Mapping and Charting on p. 4.
SS 7: Review I.N. material including all wkbk pages.
SS 8: Ongoing Organization and Review Assignment.
Thursday, March 9, 2017
SS 6: Alexander the Great hand-out , 2 pages
SS 7: Complete the vocabulary Fan for your Lapbook. Do the cards using the same process (glossary, 2- context clues (chap 6), own sentence reflecting the context clues)
SS 8 -Complete the Webquest assigned Tuesday on Reconstruction and the Civil War amendment T-shirt design. PAY careful attention to the directions on what you are asked to do on the T-shirt design and demonstrate that.
Tuesday, March 7, 2017
SS 6 We received a handout on Architecture- columns; we identified the characteristics of each type of Greek Architectural columns. We identified examples in the United States and the Basilica of each type of column. We glued the Parthenon on the front of our I.N. and colored Athena; we identified the type of column. Assignment: Complete making a building from the colonnade handout. Check your pouch/tool kit for the materials you must have in class each day.
SS 7 We worked on our lapbooks adding the Declaration page, the events flower. If you did not finish these in class you must. Do the 4 important people lapbook page,picking at least one woman important in the Revolutionary War and 3 others. The important persons you pick must be new (not covered in class!) Use Txbk and of course your workbook pages . Check you pouch toolkit for the materials needed in class everyday.
SS 8: Dress Up day with a twist as we continue our March STREAM Special Events culminating in attending the performance of the Sound of Music. Tomorrow,we will sing Edelweiss with Mrs. Schultz, and through STREAM/ Shea's Buffalo, we have a guest dance instructor from Buffalo State College teach us an Austrian folk dance. All boys ties/shirt; (nice to have, white gloves for dancing); girls : normal dress up but with accessories of your choice, sparkly costume jewelry, ( nice to have: long gloves for dancing). Anyone who can please send in a dozen or so Polish, Austrian, or German type cookies or pastries.
Webquest on Reconstruction and Amendments (13,14,15) T-shirt design due Monday, March 13.
Friday, March 3, 2017
SS 7 : Winning Independence, p. 87,88,89 wkbk
SS 8: Reconstruction Review; Can anyone do Polish or Austrian inspired cookies, coffeecake? for Wednesday's Austrian Dance Instruction.
SS 6 : On going Organization and Review
Wednesday,
SS 7 84.85,86 wkbk The war widens
Tuesday, Feb. 28, 2017
SS 6 : On-going Review Assignment
SS 7: On-going Review Assignment
SS 8: On-going Review Assignment
Monday, Feb. 27, 2017 (Post Winter Break)
Registration for STREAM Academy choices was completed the last period of the day. If you were absent, see Ms. Abram, immediately upon return to school.
SS 6 : We completed a Venn Diagram comparing geography, culture, economy, education of Athens and Sparta. We used a 5 minute film to guide our discussion. No assignment. Moving toward the wrap up of Ancient Greece by Friday. Students are reminded to always complete the
On-going Review Assignment
"Prepared for class" means that you have mastered the material from the day(s) previous, and can participate and answer review discussions.
SS 7: We reviewed a teacher prepared presentation - The British are coming, discussed the poem The Midnight Ride of Paul Revere and reviewed the Film Guide : Revolution : Section 1. Defense of New York (America the Story of Us: Revolution 00:00 to 14:14). Declaration of Independence tests were handed back, parent signature/corrections (3x, question and answer) assigned. Some students whose handwriting for the answers was improper were asked to write the letter properly 25x. (OLD School!)
SS 8 : Social Studies class was done in an interdisciplinary ELA class. After viewing the Sound of Music before break, and as part of the STREAM Ed. Initiative, a novelist/playwright sponsored by a STREAM/Shea's Buffalo grant, guided students through creative writing activities. This will be continued with a second visit on Thursday. Students who were absent must be sure to work with Ms. Adrian to obtain the assignment and complete it before Thursday.
Wednesday, Feb. 15, 2017
SS 6 Class was at Darwin Martin House STREAM Field Experience
SS 7 We reviewed props, play staging and research. LOOK in the mirror and act out your part. Bring your prop(s). Can't wait !
SS 8 Sound of Music STREAM Extravaganza begins with screening the Sound of Music movie ; we sang, we completed a film guide, we compared maps of Europe 1914.1939 and present; we discussed U.S.S.R. and Communism, WWI ;
Make a mini-poster, on paper provided, of a minimum of 10 of "YOUR FAVORITE THINGS." NO Electronic TECHNOLOGY on the list and only one food item. Be creative!
Tuesday, Feb. 14, 2017
SS 6 : Prepare for STREAM Field Experience to Darwin Martin House as per letter home.
SS 7: Continue preparation of General Washington's Spectacles; you now have an extra day. We we do the play on Thursday; bring materials and questions to class on Wednesday.
SS 8: Continue readiness for Reconstruction: Smartest Person in the World Contest
Monday, Feb. 13, 2017
SS 6: On Friday, we saw a brief film depiction of the Greek Myth: Persephone. Read, using the required SS Reading Process, World History Studies Weekly- Ancient Greeks Week 10, p. 3, Persephone: a Greek Myth. Using the paper provided in class, draw your favorite scene, label the characters and make clear through "cartoon" bubbles what part of the myth, and the season you are depicting. You may use digital drawing, hand drawing, cutting pictures from magazines or other materials. Your work must be an original adaptation.
SS 7: On Wed. Feb. 15 we will do a play and learn how a pair of eyeglasses helped save a country - General Washington's Spectacles. Each student is asked to make an authentic looking but simple prop, that is researched and shows evidence of authenticity, that supplements the character in play they were assigned today. Props can be made of paper, a sandwich board of cardboard, and old shirt that you draw on (please ask parents first, LOL) , a souvenir from a summer trip to a Revolutionary War site. In class, Ms. Abram demonstrated how easily you can look up your character, draw an insignia from a uniform or other distinguishing features. Additionally, all students must prepare the name of their character to be worn during the play, with a few sentences of research about the character in the Revolutionary War. You will be asked to introduce your character before we do a run through. Due Wednesday in class.
SS 8: Be prepared to present your "teaching" of the Reconstruction term/terms and ask the class your question, as your contribution to the Smartest person in the World Contest.
Friday, Feb. 10, 2017
SS 8: On the large papers given, prepare your interesting term presentation, and your question which the class will answer. Be prepared for Monday in class.
SS 6 No assignment
SS 7 No assignment
Thursday, Feb. 9, 2017
SS 6
Egypt I.N - take timeline hand-out and transfer it to Ancient Greece I.N.
Preparation Permission Slip for STREAM Field Experience. Return Permission Slip to Ms. Abram; a second page with information will be coming as soon as Ms. Abram speaks with Mrs. Kraus.
SS 7 No Assignment
SS 8 Each student was assigned 1-2 terms, concepts from Reconstruction. Tonight they are to be sure they understand the term, research using txbk. , prepare to "teach the term" to the class, by defining it in the context of Reconstruction and connecting it to Reconstruction. Bring in a draft tomorrow of a question for the class to answer.
Wednesday, Feb. 8,2017
SS 6 - Finish the classwork, hand-out , these pages only: Read section in Txbk 260-264, Packet section: 60-61 only,
Tuesday, Feb. 7, 2017
SS 6 No Assignment
Monday, Feb. 6, 2017
SS 6 Vocabulary Test - Ancient Greece Tuesday
SS 7 Declaration of Independence Quiz, with select memorization on Wed.
SS 8 Be sure to review material each night. This Reconstruction and Civil Rights material is vocabulary rich and full of important concepts that you absolutely must master as you go along.
Thursday, Feb. 2, 2017 No assignment
Wednesday, February, 1, 2017- OH Yes! It's Catholic Schools Week
SS 6 Student quote, unrequested " I like the way you teach, you make sure we learn the material as we go along so that I don't have to cram before a test." Cramming before a test is ineffective, even though students still use it. The Buffalo News as recently as last week had an article on this subject. Lunch with Ms. Abram was cancelled due to Catholic Schools Week activities. We'll catch up! We learned about helots, plunder, agora and practiced describing in the proper historical context with detail. Vocabulary test: we're trying for Friday morning .
SS 7 Wrote about the impact of the STREAM Field Experience and courses.
SS 8 Students came up with a list of the problems that would have to be addressed after the Civil War in the U.S. We are studying "the second Civil War". Review! This material is fraught with vocabulary, big ideas, concepts and Constitutional amendments. Must, must build on this.
Tuesday, January 31, 2017- It's still Catholic Schools Week!
Ms. Abram is taking the 7th Grade on a STREAM Field Experience to Finding Noah's Ark; the producer and director have flown from Hollywood and after the film, students will have a Question and Answer Session. They have taken an Interest Inventory that has placed them in hands on courses which includes making a documentary film (with the producer and director!), Frozen Archeology, Epic Fails (How to succeed), frankensteining (problem solving/engineering), Coexist, Moral lessons in Music in film, and 7 more. Students collaborated with other 7th grade students in the hands on courses, tested out their leadership skills and much, much more.
SS 8 : Wrote an apprentice Historian's essay; complete for HW.
SS 6: Keep working on that vocabulary. Come to class with questions.
Monday, January 30, 2017 -IT's Catholic Schools Week!
SS 6 We are learning new vocabulary about the various Ancient Greece city-states. No assignment other than normal review of days material.
SS 7 We completed Social Studies lessons in support of the exciting Finding Noah STREAM Field Experience tomorrow! It's going to be great. Don't forget : Lunch, 4:15 pick-up, uniforms.
SS 8 We completed the follow up to the Lincoln Assassination. There were and still are lots of questions! No assignment.
Friday, January 27, 2017
New homework assignments are rarely given on the week-end. None given.
Wednesday and Thursday, January 25-26, 2017
All classes, complete classwork assigned. Bring textbooks, index cards, current notebooks.
Tuesday, January 24, 2017
SS 6: Review class material; students must get their timelines done in school with Ms. Abram.
SS 7: Please note the new pick-up time for the Finding Noah STREAM Field Experience, Tuesday, Jan. 31: 4:15PM. A permission slip with that revised time was sent home today. Please send back no later than Thursday 1/26.
SS 8: Review material from class today. Bring workbooks, textbooks etc. for the next 2 days and current notebooks.
Monday, January 23, 2017
SS 7 : Finding Noah Permission Slip to Parents; Read Carefully
SS 6 : No assignment
SS 8: No assignment
Thursday, January 19, 2017
SS 6 - Complete all classwork assigned today.
SS 7- Complete all classwork assigned today.
SS 8 - Complete all classwork assigned today.
Wednesday, January 18, 2017
SS 6: Complete the hand-out, which is punched in your new I.N - Ancient Greece- The Geography of Greece. Be sure to complete the Internet Search Activity at the bottom. Read the Question carefully; it does not require you to go on-line.
SS 7 - Complete the hand-out American Revolution Soldiers Uniforms. If you need additional research Google, as I did in class the above key words or use your textbook for authentic information.
SS 8- No assignment
Tuesday, January 17, 2017
SS 6:
Start Ancient Greece Interactive Notebook. Newspapers in left pocket with name above week. 15 Vocabulary cards punched , 15 lined paper sheets, and punch in hand out.
SS 7
Junior Scholastic Jan. 9, 2017
Read, highlight and annotate in chunks the article, How Trump Could Change America, pages 8-11. It is Inauguration Week and this will help you at the start of a new Presidency. Complete the handout : Know the News - How Trump could Change America.
Friday, January 13, 2017
SS 6 - No assignment
SS 7 - No assignment
SS 8 - Finish the Junior Scholastic Assignment, issue January 9, with handout "What Trump can do for America."
Thursday, January 12, 2017
SS 6 : We looked at a Powerpoint presentation and discussed the technology of building a pyramid. We discussed architecture. World News History Weekly, Build me a Pyramid - Read and study : World Regions- Suez Canal p. 2, Trades and Technology Abu Simbel and the Aswan Dam p. 3, Study and Review both Egypt Newspapers ( Life in Ancient Egypt and Build Me a Pyramid) . Test tomorrow.
SS 7: We looked at the components of a various American Revolution uniforms and made authentic colorings. (We will finish these next week) We discussed the preamble and the Declaration of Rights and then wrote with "Quill" pens the statements that are to be memorized by Friday, Jan. 20. Reminder. Time lines must be complete by tomorrow.
SS 8 : Civil War - the Union Prevails assessment was assigned. There is a complete sheet of helpful directions as to what is to be included and what is to be turned in. This must be original student work, no internet research is allowed, nor assistance from others. Students were given the list of materials they can use which are contained in their Interactive Notebook: Civil War.
Final copy due tomorrow.
Emancipation Proclamation Quiz was handed back and requires return tomorrow with parent signature.
Wednesday, January 11, 2017
SS 6 - Complete the crossword on p.4 of World History Weekly, Build Me a Pyramid.
SS 7- In class we discussed the Declaration of Independence and watched a dramatic reading of the Declaration. Lapbook Components, timeline- Add the following to your timeline in chronological order using the directions in Tuesday and Monday's assignments and classroom models. British Surrender at Yorktown, Treaty of Paris 1783 signed, Battles of Lexington and Concord, Coercive (Intolerable) Acts, First Continental Congress Meets, Second Continental Congress Meets. Lapbook Assignment :timeline is due on Friday.
SS 8 No assignment.
Tuesday, January 10, 2017
SS 6 - In class we worked on the World History Studies Weekly - Build me a Pyramid, discussing archeology and Egypt, the movement and location of Egyptian Ancient Capitols, delta, and the Great Sphinx. We discussed the Pyramids in Giza and the Pyramids in the Valley of the Kings. Assignment - World News Studies Weekly- Life in Ancient Egypt- p.4 Crossword and Mapping and Charting. At lunch, several students chose to work on their timeline project with Ms. Abram. Continue reviewing your Egypt materials.
SS 7 : We reviewed the entire lapbook time line assignments to date, including the latest assignments. Teacher role-played a British STAMP TAX Collector and a discussion ensued. Students are allowed to improve their lapbook time lines based on the classroom discussion. They have extra pieces with which to complete improvements. I am now looking for more independent work on the remaining pieces of the time line. Assignment: Boston Massacre /Incident on King Street, Townsend Acts, Declaratory Act, Tea Act. Research, using textbook, the dates, and put the previous list in order on the time line. Research/write an explanation in your own words and demonstrate/write the significance/colonists reaction to this event and moving the colonists toward REVOLUTION.
SS 8 - Quiz on the Emancipation Proclamation, completed film and film guide America the Story of Us - Civil War; topics- Total War, Sherman's March to the Sea, Logistics, Communications, Technology and true American Grit and impact on the Civil War.
Assignment - handout - primary source The King Holiday: A Day to...from the Federal Holiday Commission's Annual Report to Congress 1993
Monday, January 9, 2017
Early Dismissal/ shortened classes
SS-6 Using the color code developed in the hand-out from Thursday, Jan. 5, (chart/notes and triangles, Old Kingdom, Middle Kingdom, New Kingdom) color code the characteristics of each Egyptian kingdom. Begin reviewing your Egyptian I.N.material; we will begin working on the 2nd Egyptian newspaper in class tomorrow. Assessment coming up late this week. Several 6th graders are having lunch with me tomorrow, which needed to be re-scheduled due to the SNOW Day Friday.
SS7 Father Sam talked with students today so no new lapbook sections were assigned. Tear out and carefully punch into I.N. pages 78 - 90. Be sure pages flow like they did in the workbk. Using the Reading, Highlighting and Annotating process complete pages 78,79,80- A Nation Declares Independence.
SS- 8 Quiz Emancipation Proclamation all notes, workbook pages and classroom discussions, tomorrow.
Friday, January 6, 2017
Snow Day
Thursday, January 5, 2017
SS 6- Hatshesup Doodles were checked in and the method discussed. Students may use this method, in their I.N., as they choose, when it is not formally assigned. We worked with the hand-out focused on the characteristics of the Old Kingdom, the Middle Kingdom and the New Kingdom. We used http://egypt.mrdonn.org/3kingdoms.html to determine the characteristics (broad statements only) of each kingdom. We made a color key. We reviewed our time line (work in progress) each has a note on it from Ms. Abram. Ms. Abram will work on this timeline at lunch on Friday.
On-going review and organization.
SS -7 - The lapbook covers were checked in; students may add to their covers new ideas about the American Revolution as we go through the creation of the lapbook. We reviewed and modeled several key events on the timelines. Tonight students are to use what they learned and add two events to their timeline: The STAMP ACT and the Quartering Act. Successful entries will contain: research/description/summary from the textbook about the event/Act and why it is considered an important event leading to the American Revolution. (Think: Colonists reaction, impact of the event). Also on-going review and organization.
SS-8 - We checked in and modeled answers to the assignment p.4 of the handout Emancipation Proclamation.We modeled techniques for writing about text that demonstrate evidence found in the text. Complete workbook pages Emancipation Proclamation pp. 235-237. Quiz on Emancipation Proclamation on Monday 1/9. Also ongoing review and organization assignment.
Wednesday, January 4, 2017
Everyone please review the
On-going review and organization assignment
which is explained in detail on Tuesday, Jan. 3, 2017.
SS 6 We reviewed Hatshepsup (Ted talks) You Tube and took notes. We read, read again, annotated, " Hatshepsut First Female Pharaoh," p. 3-4
World News Weekly,Build Me a Pyramid.
Using the Hatshepsut film clip notes and the article, "Doodle" the details about Hatshepsut using the hand-out : Hatshepsut: Video Clip Activity. You may also use the Biography on p. 91 of TXBK. Some student chose to have lunch with Ms. Abram to improve and re-do their timelines.
All classwork is to be completed for homework
and complete
On-going review and organization assignment.
SS 7 We improved our lapbook timelines and added additional sections (hand-out two additional timeline pages) (American Revolution Timeline). We reviewed and added the Navigation Acts to our timelines.
Additional assignment:
as demonstrated in class make the front cover of the lapbook titled : The American Revolution ( 1775-1783) and add doodles of researched, authentic art, drawings, words to the front. Use color media. Add a variety of illustrations that relate to the time period. You may use your I.N. (Interactive Notebook) and Textbook ( pp 135-199). Be sure you can explain what you added to the cover and why it was important to the American Revolution. Complete the
On-going review and organization assignment.
SS 8 We completed reading and discussion of "President Lincoln Signs the Emancipation Proclamation, 1863." Complete the hand-out p.4 questions 1-10 and complete the
On-going review and organization assignment.
Tuesday, January 3, 2017
Please make note of the following:
If there is no formal homework assignment,
there is
always
-
The On-going review and organization assignment:
It is recommended students review what was accomplished in class for at least 10 minutes each night. Re-read what was done in class. This assignment also includes punching in papers into the current I.N. and organizing their notebooks/materials for the next day. Students are asked to write out any questions or clarifications and ask them at the beginning of class the next day. This will help students build depth in their understanding of the material and increase their active learning and participation.
The I.N. organization is simple to follow: day and date all papers, punch into notebook, and put all papers back in the same notebook, pack your backpack at night and bring everything back to school so that the student is ready for the next day.
One of the biggest time-wasters in class is a student coming to class without the papers previously handed out.
Another of the biggest time-wasters for a student, is to come to class without the basic supplies like scissors, glue, a pen, etc. On the Supply list for Junior High there is a section that tells the basic supplies that are to be put in their pouch and that are to be available at all times. This supply list is available to you on this web-site. Please check with your student that they have the materials needed to be successful in class. These are basic materials.
Social Studies 6:
We discussed Hatshepsut and will continue an activity tomorrow. Hand-outs included World News Weekly : Build me a Pyramid; Ancient Egypt: Doodle the Details. No formal assignment except for the
on-going review and organization assignment.
Social Studies 7:
We are building a lapbook on the American Revolution. Hand-outs included a Notetaking Study Guide as Review, and a packet of activities to be completed in conjunction with the lapbook. The completed lapbook will be graded. We made the lapbook structure , cut-out and started a timeline review of events. No formal assignment except for t
he on-going review and organization assignment.
Social Studies 8:
We sang and reviewed the lyrics to the Battle Hymn of the Republic. We discussed the meaning as related to Lincoln. We discussed the Emancipation Proclamation and Lincoln's strategy related to it. We watched the opening of the Daniel Day Lewis film: Lincoln. This reviews the Gettysburg Address. Hand-out: President Lincoln signs the Emancipation Proclamation, 1863. No formal assignment except for the
on-going review and organization assignmen
t noted above.
Friday, Dec. 16, 2016
SS 7: STREAM Field Experience on Monday. I have adjusted the STREAM field experience to extend the indoor hands on activities due to expected temperatures. We will however, have a limited time on the trails. Be sure to dress very warmly, in layers, including feet, hands, head. Please review the STREAM Field Experience letter that was attached to the top of the permission slip.
Anyone who did not finish the Boston Massacre Assessment writing assignment, must make time Monday morning or Monday after lunch and the field trip to finish.
SS 6: Review vocabulary test with parent and return signed test on Monday.
SS 8: No assignment
Wednesday, Dec. 7, 2016
SS 6: Using the vocabulary card model (BE SURE to M.M.C- make the meaning clear in the context in your sentence) complete the following vocabulary words using your text book glossary and pp. 84-90: unify, pharoah, heiroglyphics, pyramid, mummy, economy, independent. Be sure your vocab cards are threaded in the cable tie.
Packet : Lesson 1 : Lifeline of the Nile, p. 16-17. Make an attempt at all questions especially the critical thinking #5. To help you do that you may go to the textbook and read appropriate sections or use your newspaper.
Vocabulary test on Friday.
SS 7: Workbook : Southern Colonies pages 39, 40,41
SS 8: No assignment.
Tuesday, Dec. 6, 2016
SS 6: We watched 5 minutes of a film, seeing the delta. We examined how papyrus was made and a piece of payprus . We had two handouts. For our assignment make a Cartouche of your name using the paper, making it large , using the hieroglyphic sheet. Make a packet of 25 blank index cards, Do delta, silt, papyrus, cataract.
SS 7 - no assignment
SS 8 - no assignment
Monday, Dec. 5, 2016
SS 6: In class we took a routine test of Social Studies Skills. I am hearing good reports from students who are practicing with the Skills tutor associated with their on line I.D. Comments include: " since we had lunch and I practiced a little I am finding these skills so much easier."
SS -7: Collected Interactive Notebooks; Analyzed mercantilism, quartering of British soldiers, triangular trade as stops on the Road to Revolution. Assignment: Interactive Map handout and Review handout that accompanies it on slave trade.
SS 8: Discussed STREAM initiative principles; wkbk started in class - complete p. 180 Extension of slavery and #2 only Missouri Compromise (1820); p. 181 complete only bottom chart, Missouri Compromise, Wkbk p. 187- 189 all .
Wednesday, Nov. 30, 2016
SS 6 :
Finish reading the Life in Egypt Newspaper in preparation to our Workshop at the Museum of Science tomorrow. Be sure to review your letter home your responsibilities for the field experience. It's going to be a great experience.
SS 7 : This was classwork and the remainder to be completed for homework.
Need textbook for any answers in the assignment below that are not in the workbook.
Wkbk: Tear out p. 50-52 and 56-57-58 and punch in order in current I.N. Complete 50,51,52 using the highlighting, annotating process (as always!) and complete all questions. Go to the textbook of the same section to improve any answers that are not in the workbook notes.
SS 8 : This was classwork and the remainder is to be completed for homework
TXBK: Read carefully and study 494-498, including all pictures, captions, maps and inforgraphics
Write in your I.N.: who,what, when , where, why about: Dred Scott and Roger B.Taney
Workbook pages: 221,222, 223
Tuesday, November 29, 2016
Today was picture re-take take and candid photo day. We also stayed after till 4:30 working on STREAM Academy ARCADE Construction. Please ask students for permission slips with information regarding the X-STREAM games. These were handed out to Robotics and ARCADE Academy students today. However, anyone who is interested in attending the X-STREAM games may attend. See me for details tomorrow.
SS 6 :
Map of Egypt packet, finish blank map using the map in the packet. Be sure you have corrected the map work from class, and complete the labeling in ink.
Review what is needed for the STREAM Field Experience on Thursday. Find your STREAM Interactive Notebook and have it ready on WEDNESDAY.
SS 7:
Complete all classwork and homework as follows:
Need Textbook, current folder and index cards
1. Vocabulary cards: (TXBK reference: 49-52) mercantilism, northwest passage, restore, province (classwork)
2. Hand copy the chart: mercantilism on p. 50 into your current I.N., including the caption. (classwork)
3. Copy p. 59 TXBK Quick Study Guide notes including the Essential Question at the top.(classwork)
4. Wkbk pages (already punched in an earlier assignment) Slavery in the Colonies p. 53-55 (of course use process to complete!)

SS 8 :
Complete all classwork and homework
Need txbks, index cards, current folder
1. Read and study Compromises Fail (TXBK) p. 486-491 Study all inforgraphics/pictures too. Add relevant information to already completed vocabulary cards.
2. Textbook : Copy Quick Study Guide Notes (top) with essential question at the top on p.505
3. Wkbk: pp. 218-220 (of course use the process to complete)
Wednesday, November 16, 2016
SS6
We had a quiz; Sr. Ellen recruited readers for Mass; We discussed the critical thinking question #5 on yesterday's assignment and modeled what a great answer would be. Students were asked to improve their answers.
Assignment: Packet Early Farmers p. 4-5 Using the normal process.
SS 7
We discussed theories of the disappearance of Roanoke Colony 1587 and placed it on the timeline on our workbook pages.
Assignment: Complete pages 33,34, 35 workbook, The New England Colonies using the normal process.
SS 8
We discussed the word compromise; discussed the Missouri Compromise 1820 as a strategy to bring slave and free states into the United States to maintain balance; We watched a 10 minute clip of America the Story of Us on the Southern Economy growth through cotton, labor through slavery, the North's relationship to slavery.
Assignment: The Plantation South, p. 176-178 workbook.
Tuesday, November 15, 2016
SS 6
We reviewed Margaret Mead's accomplishments; reinforced understandings of vocabulary words from World News Weekly: culture contact, indigenous people and global interdependence. We reviewed the difference between the meanings of culture and customs.
Assignment: 1. Quiz on review notes from today and the Earth - World News Weekly.
2. Do packet: Lesson 1 only - Early Gatherers and Hunters (p. 2 Read, Highlight (see titles and questions), annotate) p. 3 Answer all questions, especially #5. Make an attempt. Practice Critical Thinking by doing your best, use txbk (pp. 10-16) for additional background, if review needed.
SS 7
We completed a film guide and discussed how Jamestown was established. (America the Story of Us, Rebels : beginning 9 minutes, on You Tube for review). Review notes/HW (10 minutes) and be prepared for next day. Parents see Teacher notes on HW from yesterday, some request teacher signature.
SS 8
We are contrasting and comparing the economies and labor forces of the North and South. We completed a film guide and reviewed immigration of Irish and the Erie Canal; We discussed the impact on shipping goods to market and the development of cities such as Buffalo and New York City. We watched America the Story of Us, "Division" first 7minutes and 35 sec. on the Northern economy. Review notes(HW and be prepared for tomorrow.
Monday, November 14, 2016
Social Studies 6
In class we discussed the term Global Interdependence and cited examples. We also examined how the calendar used in Christianity was developed by Dionysius using B.C. and A.D. , how to tell events further away from the birth of Christ, the calendar system of Chinese, Jewish and Islamic people.
SS 6 Assignment:
Complete in this order:
World History Studies Weekly: Week 2, Read and highlight, annotate using the title for focus;
Connections p.1: Discovering artifacts from George Washington's Boyhood House
Biography p. 2 : Margaret Mead
World Regions p. 3 Amazon Rain Forest
Complete the crossword: p. 4
TEST Wednesday World History Studies Weekly Week 2 and Notes related to it.
Social Studies 7
We discussed The English Colonies : New England, Middle and Southern and saw a film (4 minutes) Discovery: Roots of the Colonies
We set up a new Interactive Notebook.
SS 7 Assignment
Complete the Interactive Notebook set up (I.N.) by putting in:
1. 15 sheets of lined paper
2. Tear out of Interactive Workbook and punch in order, pp. 30-46
3. Punch 25 index cards ( cable tie to be given in class) this part is due Wednesday.
Complete pages 30,31,32 of Workbook by first reviewing the focus question, read each section once, read section again and highlight to focus question, annotate as per process. Review the timeline on p. 30.
Then do all questions and the chart on p. 32.
Social Studies 8
We will be examining the question : Can Words lead to War? using primary and secondary sources . We made half a sheet of notes titled North and South take different paths;
We watched a film based on the notes above and examined the impact of the Erie Canal, Irish immigration, the spread of slavery in the South and the impact of the cotton gin on the southern economy and the spread of slavery. We briefly examined the Missouri Compromise of 1820. We set up a new I.N. (Interactive Notebook)
Social Studies 8 Assignment:
Finish setting up new Interactive Notebook (I.N.) and vocabulary cards as follows:
15 sheets of lined paper
25 punched index cards
Interactive Notetaking wkbk pages ( tear out and punch carefully and in order)

173-181
187-189
214-244
Complete wkbk pages 173-175 using the following process ( the process we always use!)
Read the focus question at the top of 173, annotate/highlight
Read on section at a time, read it a second time and then highlight/annotate to focus question.
When you have completed the reading process, complete all questions (173-174) and the chart on page 175. Use txbk on line, for additional information, if you cannot fully answer a question or fill in the chart.
Friday Nov. 4- Monday, Nov. 7, 2016
All classes:
Article: Why Do We vote on Tuesdays (one page reading and questions)
Article: Where They Stand: The Issues
Junior Scholastic Article: Citing Textual Evidence The Race to the White House.
Tuesday, November 1, 2016
SS 6 - We talked about early people and the effects of culture contact. Tonight students are to make inferences (educated guesses) about the uses of 5 artifacts found on p. 4 of the World History Studies weekly, week 2, p. 4. Students identified the objects by writing A-E next to them and they look at the drawings carefully and answer: What can you infer about the people who might have used things like these. They can write their answer on the lines provided and add extra space by gluing a sheet of lined paper on the blue line below the drawings and folding it up. (This was demonstrated in class).
SS 7
We discussed the impact of the Renaissance on European exploration, cultural contact with Native Peoples in North America and contributions to each culture. We made a chart in our I.N. and discussed a 4 minute film: Europe looks Outward (West).
Wkbk assignment: "Wrestle" with the text on pp. 8-10 ( in current Interactive Notebook) using the Focus Question and bullets on p. 8 as your highlighting/annotating guide. Complete all blue and Check your progress questions p. 8/9 and the chart on p. 10 " How did trade link Europe, Asia and Africa?
SS- 8
Students sang the Preamble; we reviewed 7 Principles of the Constitution, filled a chart on p.107 of the wkbk., filled in a chart on Seven principles of the Constitution, and began to review the Bill of Rights. I instructed students that they could not claim the 5th amendment with me or parents.
Memorize the Preamble (they have had a week and we've been singing it in class); Wrestle with the text on pages 105,106, 107 wkbk. (due to the complexity of the material, we have been completing most of it in class together. )
Thursday, Oct. 27, 2016
SS 6
Students were able to look at their vocabulary cards and ask about any terms they did not understand. This is the entire list for the quiz tomorrow.
prehistory
archeology/archeologist
artifact
migrate
glacier
technology
domesticate
excavation site
agriculture
civilization
surplus
nomad
social division/division of labor
climate
carbon dating
SS 7
We had a quiz and also completed a writing in Social Studies assessment.
Assignment (complete on lined paper in Today's News I.N.) Oct. 10 Junior Scholastic , Back page, cartoon analysis, Read, highlight, annotate, answer questions 1-4.
SS 8
We had a quiz and also completed a writing in Social Studies assessment.
Assignment (complete on lined paper in Today's News I.N.) Oct. 10 Junior Scholastic , Back page, cartoon analysis, Read, highlight, annotate, answer questions 1-4.
Wednesday, Oct 26, 2016
SS 6
Vocabulary cards: culture, anthropology,
SS 7
JS Handout Citing Textual Evidence: Anthem Uproar Oct. 10, 2016
SS 8
JS Handout Citing Textual Evidence: Anthem Uproar Oct. 10, 2016
Tuesday, October 25, 2016
SS 6
We discussed the migration of people into the continents and viewed a 5 minute film. I reviewed the vocabulary cards from last night and made comments. Learning to work with the vocabulary model is a process, one that is a best practice and one that that students may take some time getting used to. Any student who would like to do these cards together with me may do so simply by signing up on my Lunch with Ms. Abram board or ask to work with me during their study hall.
Vocabulary words for tonight are: glacier, technology, domesticate, harvest, excavation site (definition given in class)
A vocabulary test will be given by Friday, Oct. 28.
A hand-out - Words with -logy is also part of tonight's assignment.
SS 7
Junior Scholastic October 10 (Anthem Uproar) pp.6-7 and hand-out citing textual evidence. Vocabulary cards: navigation, sphere, alternative.
SS 8
No class today due to Walk-a-thon. Civic Practices and ideals: Junior Scholastic Oct. 10, (Anthem Uproar) pp. 6-7 and hand-out Citing textual evidence. Vocabulary cards : dissent, federalism,habeas corpus, interest group, jurisdiction. Remember: p. 251 lists the pages on which to find context clues.
Monday, October 24, 2016
SS 6 -
We started a new Interactive notebook and transferred our vocabulary packet. Be sure to have 15 sheets of lined paper. We talked about and wrote a few notes about the first written records, archeologists and anthropologists and pre-history. We reviewed the terms B.C/B.C.E and A.D./C.E. We calculated the approximate year when writing was introduced and placed it on a timeline. We reviewed 2 million years of earth via a film in two minutes!. Students are asked to independently complete vocabulary cards, using their model card (model card is kept in the back envelope of planner) and textbook (on line or take home).
Vocabulary cards : landform, geography (completed together), diverse, artifact, migrate are due tomorrow.
SS 7-
We completed Interactive Maps of a theory of migration of peoples from Asia to North America as the last Ice Age ended. A model vocabulary card was cut out and stored in the back of student planner. Vocabulary cards : civilization, community, Native Americans/indigenous people, cultural region/area, natural resources, glacier, irrigation are due tomorrow.
SS 8 -
We began to discuss 7 general principles of the Constitution. We sang the Preamble and discussed the meaning of domestic tranquility, provide for the common defense, promote the general welfare, liberty and posterity. Students are asked to memorize ( yes ...memorize the Preamble) by Friday.
A model vocabulary card was handed out as review. It is to be kept in the envelop glued to the back of the student planner. Page 251 of the textbook is a helpful listing of the Constitution Vocabulary context clue pages. Vocabulary cards: amend, bill, censorship, checks and balances, citizen, dictatorship are due tomorrow.
Thursday, October 20, 2016
SS 6 -
We're getting better and better at vocabulary cards. Students have a model card in the brown envelop in the back of their planner. Ask them to explain it to you. If they can't let me know, and we'll work on it some more.
A letter was sent home today for your signature and confirmation, to be returned tomorrow for homework points. Students are asked to log on to their textbook on line. Any device that has a browser ( I'm not so sure about using an phone) will allow students to access their textbook. Please ask students to make a copy of the ID and password and leave for use at home. The password is in lowercase. Don't forget the dot.
SS 7 -
We're talking about theories of the first peoples coming to North America and making an interactive map. Students were given a letter with their on-line log-ins to their textbook today, asked to log on and ask parent for confirming signature. Signature is worth homework points. I will return the letter to you. Please ask students to make a note with their user ID and password and keep it in a safe place at home.
This access works with most devices that has a standard browser (Google, Google Chrome, Internet Explorer and possibly others). I'm not so sure if it works well with phones.
Although we use the textbook mostly for vocabulary, I recommend that students sharpen their text reading and other skills related to Social Studies by using the Skills Tutor on the main page, page i.
Thursday, September 29, 2016
SS 7 See also: Organization/ Tuesday September 27 below.
In class we completed a map and map key of Native American Regions of the United States circa 1600-1700. It is contained in the Interactive Notebook - Native Americans. Each student was assigned a region of the U.S. that appears on the map we completed. They must work within the region assigned. They may chose one or more of the tribes we labeled in that region to research. Example: Northeast Region - Hodeenausaunee (Iroquois) could choose one or more Seneca, Oneida, Onondaga, Cayuga, Mohawk, Tuscarora.
Algonkian could choose among the Montauks and other Algonkian tribes.
Research and take good notes (keeping a record of the source of the information) of the tribe/tribes of your assigned region, approximate time period of 1600-1700, on the following topics:
Animals important to the tribe
clothing/materials
spiritual beliefs/symbols
source/method of food ( ex. hunting, hunter-gather, agriculture, fishing or other combinations)
important foods
You may want to use some sketching, as we will turn the above information into totem poles representing the tribes/regions of the U.S.
Tuesday, September 27, 2016
SS 6
As demonstrated and practiced in class, hole punch 20 - 3x5 lined on one side index cards.(These were on the original June, 2016 Supply list for all classes)
SS 7
See student planner: This assignment was copied in class.
Independent vocabulary practice: (New students will have an extension on this assignment, will work with me at lunch tomorrow)
1. Glossary definition
2. Two Context clues
3. M.M.C. sentence ( make meaning clear, no plagiarism)
Vocabulary: glacier irrigation surplus civilization deprive reside
Resources: 20 punched, cable tied blank 3x5 cards(see original supply list)
Textbook: p.6-9
and
glossary
Organization./ Classroom preparation
1. Glue cardboard cereal box into new workbook as demonstrated in class today.
2. Carefully tear-out and whole punch into Native American Interactive Notebook, pages 1-14; be sure pages are secured in order.
3. Empty gallon water jug or very clean milk jug or similar ( send in extras if you have them); one day extension till Thursday, if needed. We will be researching making totem poles of regional Native tribes in North America and making regional Totem poles.
SS 8
Pick one of the two parts from Readers Theatre/Executive Branch (Lexie or Andrew) and do a "table reading" of the play with older sibling, or family member.
Complete classwork of highlighting and listing from play the powers of the President (5-6 in I.N. Government and Constitution)
Independent Vocabulary Practice (New students have an extension on this part/ I will work with them at lunch tomorrow.
1. Glossary Definition
2. Two context clues
3. M.M.C. (make meaning clear sentence, no plagiarim) sentence to show what you have learned.
Resources:
Textbook: Citizenship Handbook p. 251-271 and Glossary
20 punched, cable tied vocab card packet.
Vocabulary cards : amend, override, veto
Hand-out completion: (if not already done)
Complete the handout: Single page: has 4 Rectangles: Representative Democracy, Anarchy, Direct Democracy, Monarchy
Resources: pages in the same packet, already read , highlighted and annotated.
One benefit of the system:
One drawback of this sytem is:
Thursday, September 22, 2016
SS- 6 We've been reviewing how to locate places on a map or globe using coordinates of latitude and longitude. Students should should review and study this material which was taught in 4th and 5th grade. A 6 minute film- Dr. Nagler's Latitude and Longitude (YouTube) was discussed in small segments in class. Their newspaper, Week 1 , Social Studies World News Weekly, p. 1 should be read, highlighted (Less is more) and annotated (according to the process outlined below). Students should work toward mastery. See also p. 4 of the newspaper. ALL is contained in the Geography I.N. Remember: NO LOOSE Papers, all papers day/dated and punched in, except the newspaper. Newspaper is day/dated as we do each page and kept in the right hand pocket.
SS 7-8, In concert with the 8th grade class officer election and the Presidential Election, we have been reading about the Presidential Election in Junior Scholastic Magazine, September 5, 2016, America's Faceoff. We are working on civic analytical skills rather than opinions about the candidates. These will be handled via a private vote in concert with the National election.
In class we made a chart (see I.N. Today's News = Tomorrow's History) and viewed a political ads (completing this tomorrow in class ) for each of the Presidential candidates analyzing by answering the following questions:
1. What images and associations (connections) were made in the ad and what emotions/connections did you observe?
2. What, if any accusations, were made, without words?
3. What issues were brought up in the Ad relating to the candidates message?
4. What did you remember most about the ad?
Complete : Highlighting and Annotating Practice, complete handout chart, section for Article 2- Who's buried in King Tut's Tomb?
Thursday, September 15, 2016
Everyone now has a planner. Going forward, the student planner is to be used in class everyday to record accurately the assignment and the materials needed to complete the assignment. Students must make it a habit to check the planner before leaving for the day. Parents please actively check the planners such that students are writing assignments accurately, what they need to take home and most importantly that they understand the assignment before they leave school. It is a good idea to repack the backpack immediately after the student finishes and assignment.
I.N means and Interactive Notebook. It is the current topical notebook a student is working on. In Social Studies it is a paper, 3 pronged, pocket and paper folder with a title. All must be day and dated, punched into the I.N. (if not completed in class). NO loose papers. Some I.N.'s are used all year (such as Today's News is Tomorrow's History) and some are a current topic. (such as Geography or Government and the Constitution). Parents do not throw out these I.N.'s. They are to be stored in the student locker and taken home when an assignment is made. AGAIN, no loose papers. We will soon be added Interactive Reading and Notetaking Study Guides to the I.N.'s. In this way students need to remember to take home only the assigned I.N. and a planner. As soon as possible, students will be given an on-line ID to access their textbook (6-7-8) and remedial resources ( 7-8).
We will be reinforcing our new workbook covers in 6th and 7th grade. We use the cardboard from cereal type boxes.(or similiar) If available, please send in with students; anyone who has extra, please sent in extras.
Ms. Marian Abram
SS 6 : Current I.N.'s in use
Geography


Today's News =Tomorrow's History
Assignment: Review the process used for Highlighting and Annotating text; come to class with questions about any issues .
SS 7: Current I.N's in use
Government and the Constitution


Today's News = Tomorrow's History

Assignment: Using the Government and Constitution I.N., Use Hand-out: Compelling Question- Are all Governments Created Equal?

Using the Highlighting and Annotating Process Learned in class and outlined in your I.N. , "wrestle" with the article - Representative Democracy. (see Tuesday, September 13).
SS 8 Current I.N's in use
Government and the Constitution
Today's News = Tomorrow's History
Assignment: Using the Government and Constitution I.N., use the Hand-out: Compelling Question- Are all Governments Created Equal?
Complete the article : Representative Democracy and the mini-chart Representative Democracy hand-out. If you did not complete the 3 other sections in class today (Monarchy, Anarchy, Direct Democracy) be sure you complete those as well.

Wednesday, September 14, 2016
The information on the assignment for Sept. 13, still below is helpful tonight as well.
SS 7-8
Using the highlighting and annotating process we have been working with in class, "wrestle" the information text, in your Government and Constitution I.N., Direct Democracy.
SS 6
Using the highlighting and annotating process we have been working with in class, "wrestle" the information text, in your Geography I.N., hand-out The 5 themes of Geography, PARAGRAPH 1 ONLY. In class today, you have already highlighted it to find evidence of the compelling question HOW DOES GEOGRAPHY EXPLAIN THE WORLD AND HOW IT HAS CHANGED? We will practice the process again tomorrow, but now you must show me you can make an attempt to use the process. Today, during the last period I helped students clarify this assignment. One student, even asked me a question on the stairs at dismissal. I am very proud of all of you for being so conscientious about your assignment.
You will be successful tonight and will find the assignment "easy breezy lemon sneezy."
If you did not ask me for help, in class or the last period of the day, it leads me to think you understand how to do the assignment. Remember, questions are better than answers! Always ask for help when you need a clarification of what to do.
Tuesday, September 13, 2016
All students must remember to bring to class everyday:
Current I.N. (now it is Government and the Constitution for 7-8, Geography for 6th )
Today's News = Tomorrow's History I.N.
Pouch with proper tools
Paper
Several students were unprepared with the above material and limited their ability to learn and practice an essential skill. If you are one of those students be sure you complete the classwork you missed today and seek assistance.
We have been working on the skill of annotating and highlighting in all Social Studies classes. Students have been asked to:
make meaning of informational text through annotating and highlighting
mark the text so that it can be "reused".
Today, in SS 7 & 8, we examined the essential question "Are all governments created equal.?" and practiced an annotating/highlighting process using a brief reading on monarchy.
Read in chunks; highlight to the essential question ( Are all governments created equal?) the second time through. Less is more.
Annotate

Summarize - how and why
Record - who, what, where and when
Record- questions
Record- connections to other material or experiences
Record- your opinions
Record- thinking that was new today.
Assignment: Social Studies 7 & 8 only, In your Government and Constitution I.N. (Interactive Notebook)
Practice the above process on the Anarchy section.
If you have difficulty, do your best in attempting and practicing the process. Use your notes. Write down where you are having difficulty, ask me in class tomorrow in class. We will model the assignment again in class tomorrow.
Assignment Social Studies 6: Take your Government and Constitution I.N. (Interactive Notebook) home and review the process we completed in class today. We will apply it in class on Wednesday. Come to class prepared with any questions about the process. You will use this process on all information text assignments in Social Studies for hand-outs and workbooks.
Philosophy
Along with the mission of OLV School, the following quotes are illustrative of a view of teaching and education, with emphasis on the importance of Social Studies Education as a skill.
I seek to:
"Instill in every individual "student an" understanding of America's past and it value in today's world and the future"

To equip students individually in developing their own "knowledge and understanding" Social Studies to form a basis of life-long learning and "individual inquiry and engaged citizenship" and to develop the skills they need to "succeed in college, careers and the global marketplace.

(Reference: The Gilder Lehrman Institute of American History

"Self-efficacy means having the belief in your abilities to complete a task, reach goals and manage a situation…is about having a realistic sense of one's accomplishments (neither overblown not undersold)…it's about learning that when at first you don't succeed you can indeed try try again and you're likely to make progress perhaps even to a point of mastery…self-efficacy is built by doing the work and seeing the success that came from effort."

~How to Raise and Adult, Julie Lythcott-Haimsinv
Grading/Assessment
As the above philosophy indicates, doing the "work" is an important success indicator. Student "work and citizenship" are assessed in a variety of ways, both formal and informal, each ten weeks. These assessments include project based learning, media based learning, voluntary class participation and individual participation, teacher/student activities, skills tests and traditional quiz and test grades inform the "grading" policy. It is important for students to maintain exemplary attendance records. See OLV handbook for assignments non-school calendar vacations.
Lifework assignments are given 2-3 times a week, and represent acquisition of knowledge and practice of skills. Assignments are generally not given on weekends or holidays (or when the Buffalo Bills win a weekend game). These lifework assignments are reviewed, recorded and represent an equivalent written "unit" test. It is difficult to "make up a class(s)" when absent, as students are exposed to a specific objectives, activities and formal and informal assessments. All students are required to keep a detailed "planner" with details about their assignments as well as well-organized topical notebooks, with date/dates pages. Students are asked to make it their first priority when returning to school from a brief absence, either from single class or the full day's absence to see out a student partner to review the planner, notebook for days missed. It is recommended students beyond simply doing the assignment. Students are asked to make a real effort as to what learning they missed and to work with the teacher to find an alternative way of "making up the material". Parents are asked to contact the homeroom teacher or subject area teacher, via email, for significant periods of absence to work out mutually convenient and effective ways to "make up the materials". Unless mutually agreed upon in advance, lifework assignments, test make-ups, material make-ups must be completed within 2 days of the absence. For longer periods of absence, unless arrangements have been in advance with the teacher, no credit for assignments will be given beyond one-week of the absence(s).