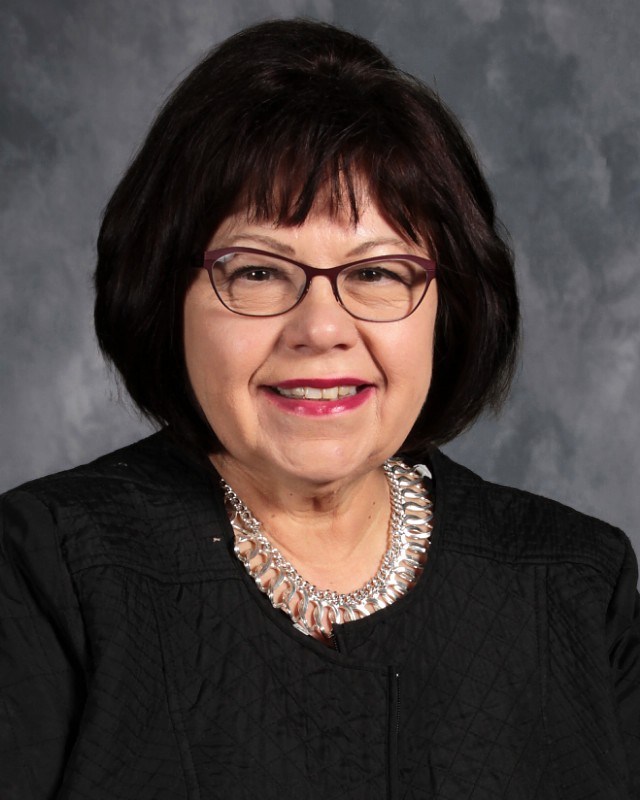 Ms. Abram
Social Studies
The following assignments were explained in detail in class on Tuesday, January 29, 2019. All students need textbooks and current Notebooks to complete assignments. Handouts are contained in notebooks. All Assignments are due on Friday, Feb. 1
SS 8: Complete the following sections of the JS ARTICLE , "Is this a Flag of Hate." Annotating and highlighting for evidence of different viewpoints and explanations.
Complete the Handout: Parts 1 & 2 only, ( DO NOT Do Part 3 the essay). Be sure to complete thiese sections thoughfully and completely. They will be used for your assessment.
Complete the vocabulary cards: sharecropper, require, inferior - using the usual procedure.
Turn to page 565 in your textbook, Quick Study Guide (only the top of the page) Copy the essential question, and the 3 section notes that answer the question.
SS 7:
Some students did not complete the American Revolution Foldable assignment on Monday, and were asked to come to lunch on Tuesday, so that the assignment can be explained. Students were asked to design the front cover by using textbook 166-195 pictures and infographics for inspiration. The title American Revolution and a minimum of 5 drawings of interest to the student is to be completed.
These assignments were explained in detail in class on Tuesday, Jan. 29 and are due Friday, Feb. 1. Students were asked to take their textbooks and notebooks home.
1. Copy the Quick Study Notes at the top of p. 163, including the essential question and all the sections.
2. Complete the following vocabulary cards. Don't do them all tonight, do them very well, : resolution, preamble, grievance, logic. violate, mercenary, alliance , calvary civilian, privateer, continental.
3. Be sure the map assignment from last Friday is completed. Students who were absen Friday Jan. 25, were asked to come to lunch and finish a brief test. All students were given the assignment page of the map. (Look in your Math notebook, the person who said they didn't get it!!)
4. Slavery test from 1/25 was handed back. Corrections 3X each on the back and parent signature.
SS 6:
1. Vocabulary tests from 1/25 returned. Students are asked to obtain parent signature and complete corrections 3X each.
2. TXBK needed, Mesopotamia notebook needed.
3. Page 40-46; Look and study all pictures and captions. Then read the pages in small chunks. In N.B. complete the review on page 46 (1-5) in complete and thorough sentences. Do this assignment today (Tuesday)
4. Use the same procedure as #3 using page 48-53, Complete the review questions 1-5 on page 53. (Do this assignment Wednesday).
Wednesday, Jan. 23, 2019
SS 7: We reviewed our skills test. In class we discussed a quote from the Founding Fathers: "There is no freedom without virture." We then wrote a two paragraph essay in our new I.N's - American Revolution focusing on : the U.S.A today and then on ourselves and how school. What does this quote mean to both of these things. What did the Founding Fathers mean? What does this quote mean to you in our school?
SS 6: Review for a vocabulary test on Friday. Come to class with questions about any terms in context you don't understand.
SS 8: Complete the article : Is this the Flag of Hate and Handout.
Wednesday, January 16, 2019
SS 7: Classwork on triangular trade (p. 26 Historical Atlas) and handout Slavery in the Colonies was collected. Students who did not complete in class were asked to complete in Lunch Bunch
SS 8: Interactive Notebooks on the Civil War to be collected tomorrow.
SS 6: The Epic of Gilgamesh coming soon to a Social Studies class near you.
Religion 8: Don't forget to look for magazines for Friday.
Tuesday, Jan. 15, 2019
Religion 8: Search for used or unwanted magazines that have many pictures to cut up for a project on Friday.
Social Studies 6-7-8: Review the day's class and master the material
SS 8: Amendment handout was collected.
Monday, January 14, 2019
Social Studies 6-7-8 : Review and Master content from today's class. Lunch Bunch keep working on your skills on Pearsonsuccessnet.com
Social Studies 8, Interactive Notebooks on the Civil War to be collected on Thursday.
Thursday, Jan. 10, 2019
Social Studies 6-7-8 Tests were returned and reviewed. Ms. Abram's One Day Sale provided bonus points tomorrow only. Test must be returned with parent signature on the test and Corrections (question and correct answer) 3 times each. ONE DAY or NO Deal.
Wednesday, Jan. 9, 2019
No Homework Assignment
Tuesday, Jan 8, 2019
Complete all the cutting and pasting of flip charts and vocabulary handouts, as previously instructed. Complete the vocabulary procedure as well as a glossary definition in your Mesopotamia notebook.
Monday, Jan. 7, 2019
SS 6: Interactive Notebook Mesopotamia, Flip Chart Vocabulary glued in class today (handout) On the flip chart, write a glossary definition of the term under the flip. Then proceed to use your normal vocabulary procedure to create a vocabulary card, with glossary definition, 2 context glues and your sentence demonstrating your understanding of the term and context. Be prepared to transfer your silver vocab ring of former vocab cards to a cable tie. Have 20 punched vocab cards ready.
SS 7-8 : Study the Team vocabulary for the Challenger Mission for a Quiz.
Happy New Year! 2019
6th, 7th and 8th - If you are in Ms. Abram's Social Studies Skills group, ( explained at lunch the week of Dec, 10- Dec. 12 and Dec. 17, ID set -up letter to parents , 2nd letter explaining goals), continue with a minimum of 15 minutes a day ( no more than 30 minutes) mastering the Social Studies skills on line.
7th and 8th - Starting Thursday,Jan. 3 we will be completing various activities in preparation for STREAM Upon this Rock Grant 2018 : Rendezvous with comet Haley at the Challenger Learning Center of Orleans, Niagara and Erie Counties, Lockport NY.
"Students will become immersed in role-playing , a detailed space flight scenario. Assuming the identity of astronauts on a space mission and technicians in the control center, they execute specified assignments that comprise a broad scope of real-world science, math, collaboration skills, problem solving skills , team work and responsible decision making. This is an interdisciplinary program and will include Social Studies, Science, Math, Arts, ELA and other disciplines.
"As students maneuver robots, locate and identify stars, construct a space probe, test water for PH levels or measure heart rates, temperatures and visual acuity, they will encounter problems that encourage them to work cooperatively in their eight teams. Navigation, Medical, Communication, Data, Remote, Life Support, Isolation and Probe. Members of the crew soon discover that the success of their space mission depends on the level of cooperation within and among teams. All students should feel that they are capable of achieving the program goals."
Parents and students : please review website: www. clclockport.org
A permission slip will be distributed in Social Studies Class on Thursday, Jan. 10. Please read the permission slip carefully and fill in all information. This permission slip and coordinating information MUST be returned to Ms. Abram by Monday, Jan. 7.
Return also : Team Application Form- Student Sheet to Ms. Abram by Monday, Jan. 7
All 7th and 8th grades students made an Interactive Notebook titled : Rendezvous with Comet Haley. This I.N. is to be taken to all core classes and health. Parents: there is considerable information being collected in the notebook. Students are to review information each night. Additionally, some activities will continue after the January 10 Simulation at the Challenger Learning Center.
Friday, January 4, 2019: We made a time line and scrambled it up to reinforce of knowledge. The timeline was made from a hand-out that we filled in notes, cut-out and colored.
Thursday, Jan. 3, 2019: We completed a huge chunk of learning via creating a chart via a handout/cut up. We kicked off learning about the Bronze Age, Historic Times , Mesopotamia and Early Civilizations
Wednesday, Jan 2, 2019
SS 6: We explored the cultural meaning of Auld Lang Syne; we set up a new Interactive Notebook for MESOPOTAMIA; students are asked to insert 15 sheets of lined paper and punch 20 index cards for vocabulary. Notebook set up included: a handout envelope to make, 2 newspapers (Historic Times begin and the People of Phoenicia) .
SS7: We explored Today's News reviewing the start of a new Congress, the changes, the Presidential Succession, the Speaker of the House. We reviewed checks and balances, budget and the government "shutdown." We explored "NO one branch of the government is more powerful than another." Students are asked to review today's learning and follow the "news " stories on these issues. Come prepared with questions. Write them down in Today's News. Students are to master this material tonight .
SS 8: We explored Today's News reviewing the start of the new Congress, the changes, the President Succession, the Speaker of the House. We reviewed checks and balances, budget and the government "shutdown." We reviewed the Emancipation Proclamation 1863, January 1, the 13th amendment to the U.S. Constitution. Students are to review their notes and master material presented in class.

Philosophy
Along with the mission of OLV School, the following quotes are illustrative of a view of teaching and education, with emphasis on the importance of Social Studies Education as a skill.
I seek to:
"Instill in every individual "student an" understanding of America's past and it value in today's world and the future"

To equip students individually in developing their own "knowledge and understanding" Social Studies to form a basis of life-long learning and "individual inquiry and engaged citizenship" and to develop the skills they need to "succeed in college, careers and the global marketplace.

(Reference: The Gilder Lehrman Institute of American History

"Self-efficacy means having the belief in your abilities to complete a task, reach goals and manage a situation…is about having a realistic sense of one's accomplishments (neither overblown not undersold)…it's about learning that when at first you don't succeed you can indeed try try again and you're likely to make progress perhaps even to a point of mastery…self-efficacy is built by doing the work and seeing the success that came from effort."

~How to Raise and Adult, Julie Lythcott-Haimsinv
Grading/Assessment
As the above philosophy indicates, doing the "work" is an important success indicator. Student "work and citizenship" are assessed in a variety of ways, both formal and informal, each ten weeks. These assessments include project based learning, media based learning, voluntary class participation and individual participation, teacher/student activities, skills tests and traditional quiz and test grades inform the "grading" policy. It is important for students to maintain exemplary attendance records. See OLV handbook for assignments non-school calendar vacations.
Lifework assignments are given 2-3 times a week, and represent acquisition of knowledge and practice of skills. Assignments are generally not given on weekends or holidays (or when the Buffalo Bills win a weekend game). These lifework assignments are reviewed, recorded and represent an equivalent written "unit" test. It is difficult to "make up a class(s)" when absent, as students are exposed to a specific objectives, activities and formal and informal assessments. All students are required to keep a detailed "planner" with details about their assignments as well as well-organized topical notebooks, with date/dates pages. Students are asked to make it their first priority when returning to school from a brief absence, either from single class or the full day's absence to see out a student partner to review the planner, notebook for days missed. It is recommended students beyond simply doing the assignment. Students are asked to make a real effort as to what learning they missed and to work with their classmates and teacher to find an alternative way of "making up the material". Parents are asked to contact the homeroom teacher or subject area teacher, via email, for significant periods of absence to work out mutually convenient and effective ways to "make up the materials". Unless mutually agreed upon in advance, lifework assignments, test make-ups, material make-ups must be completed within 1-2 days of the absence. For longer periods of absence, unless arrangements have been in advance with the teacher, no credit for assignments will be given beyond one-week of the absence(s).