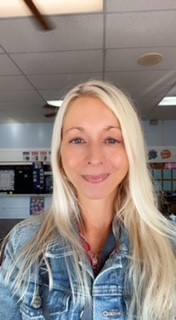 Miss Messina
Grade 3
Welcome to Ms. Messina's Third Grade!
Please refer to our Google Classroom page or Remind app for up to date information on homework and events!
Philosophy
I believe that learning needs a multi-faceted approach. Students need to be engaged, active and invested in their own learning and success. In my class, you will see students approach learning in many different ways. The focus each day is on being a team; we celebrate success, give each other support, show kindness, have personal responsibility and mutual respect. Students know that they CAN learn!!
Third Grade Curriculum
In third grade there is a strong emphasis on literacy across the subjects. We use the HMH Literacy Program which encorporates reading, writing, phonics and grammar. We also use the iReady program to monitor student progress and modify teaching. For Math, we use the MyMath program which includes many different ways to teach math concepts. Hands-on learning is always used to introduce and reinforce content.
Home/School Communication
Home/school communication is key to each child's success. We work TOGETHER to help make your child succeed. Parents know that they can always reach me with questions or concerns. Email, Google Classroom, and Remind are used regularly to maintain communication.