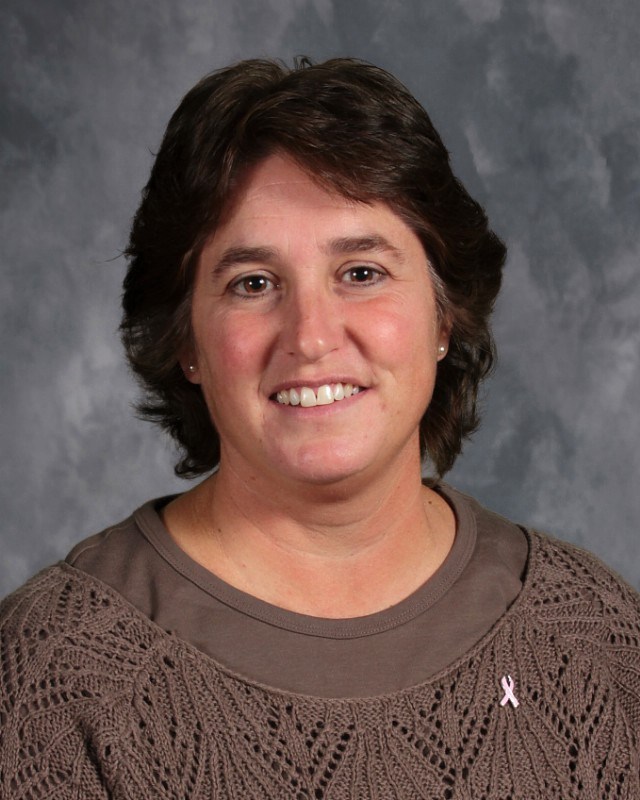 Mrs. Lucarelli
Art and Computer
SPORT YOUR FAVORITE TEAM DAY!!! Dress Down Day for the Ronald McDonald House of Buffalo - There will be a dress down day on Friday, January 19th to help fund our Catholic Schools Week service project. Students in grades pre-k through 8 will be decorating bags and filling them with water bottles and snacks. The Ronald McDonald House distributes these "grab and go" bags to families who stay at the house so they have something to snack on when they spend the day at the hospital. Students who bring in $2.00 can wear their favorite team's jersey or shirt. Please participate. We do this service project every year because the Ronald McDonald House has told us how much they need and appreciate our efforts. They have also told us how much the families love and appreciate the students artwork on the bags and it makes a very difficult time for them a little better.
Library: Students in grades 1-5 take out library books. Books are due back the following week. The books must be brought back even if they did not finish reading them. They can check them out again, but I need to scan them into the computer every week. Please make sure students are careful with their books and do not lose them. Lost or damaged books will have to be paid for.
Binders: Grades 3-8 are required to have 3 ring binders for art. Binders can be handed in at the end of the trimester for an extra credit grade. I will not be tracking down binders. If students want the extra credit grade, they know when they need to hand it in by. The due date for the 2nd trimester will be Monday, march 12th.
If your child is sick or absent for any reason, they need to make up their work from art class. This is a class and work must be graded. Please make sure they are doing this. They only have me once a week, so there is plenty of time to get things done before their next class with me. They have been reminded repeatedly to see me anytime, on any day to get what they need.
Art Grading Policy
You will be graded on:
Following Directions

– Clear directions are given for each project and examples are provided.

Effort

– You are expected to try your best on all projects. Everyone is not good at everything, but giving it your best shot will get you far.

Neatness

– Take your time and do it right. Draw and color neatly and carefully. NO ERASER MARKS!

Handing work in complete and on time

– Most of the time, a project will be worth 2 grades. I will give a grade for different parts of a project (example: A project may have a grade for the drawing part and a grade for coloring.) This means that if part of your project didn't go as well as you would have liked, you can make up for it with another part of it. ON THE FLIP SIDE: If you do not hand a project in, this means 2 zeros. There is no reason for not getting a project in on time. You are given more than enough time in class. If you are not completing projects in class, you are not using your time efficiently.

Being responsible is very important

.

Behavior

– You will be graded on your behavior and participation. Most students end up with a 100% participation grade. All you have to do is:

Do what you are supposed to be doing, the way you are supposed to be doing it

. That means following classroom procedures. Each class you do this, you will receive a +. If your actions and talking interfere with our educational experience, you get a ZERO. For every zero you have, points will be deducted from your participation grade. This is a very easy way to earn a 100.