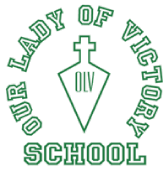 Ms. Stachewicz
Grade 1
HOMEWORK
Monday, Tuesday, Wednesday: Spelling Activity from Tic-Tac-Toe Board
Thursday: Study for Spelling Test (on Friday)
Monday-Thursday: Math Homework Worksheet
READ! READ! READ!
Behavior and Communication: Class Dojo
Specials
Monday- ART
Tuesday- LIBRARY
Wednesday- GYM AND TECHNOLOGY
THURSDAY-GYM AND SPANISH
FRIDAY-MUSIC
ANNOUNCEMENTS
Sign up for conferences by using the sign-up webiste below or emailing me or writing me a note! They are from 12-3 December 6th and 7-3 December 7th, they are ten minute intervals!
Here's how it works in 3 easy steps:
1) Click this link to see our SignUp on SignUp.com: http://signup.com/go/BSgrWkB
2) Review the options listed and choose the spot(s) you like.
3) Sign up! It's Easy - you will NOT need to register an account or keep a password on SignUp.com.
Note: SignUp.com does not share your email address with anyone. If you prefer not to use your email address, please contact me and I can sign you up manually.
Teaching Philosophy
I have had many experiences with children throughout my life; from my Student Teaching opportunities that I have received while attending SUNY at Buffalo, to my work experiences teaching at and managing an extended hours childcare center in South Buffalo, to this past school year where I was a preferred substitute at Truman Elementary. These experiences have helped me gain an appreciation for children's individuality. Not any two children are the same. Each child comes with their own set of abilities, interests, challenges, and home culture. As an educator I believe that this should be embraced. Each child should be taught and understood in a way, which is unique to them. It is my goal to create a learning environment for each child that is filled with engaging experiences and a sense of community and belonging.