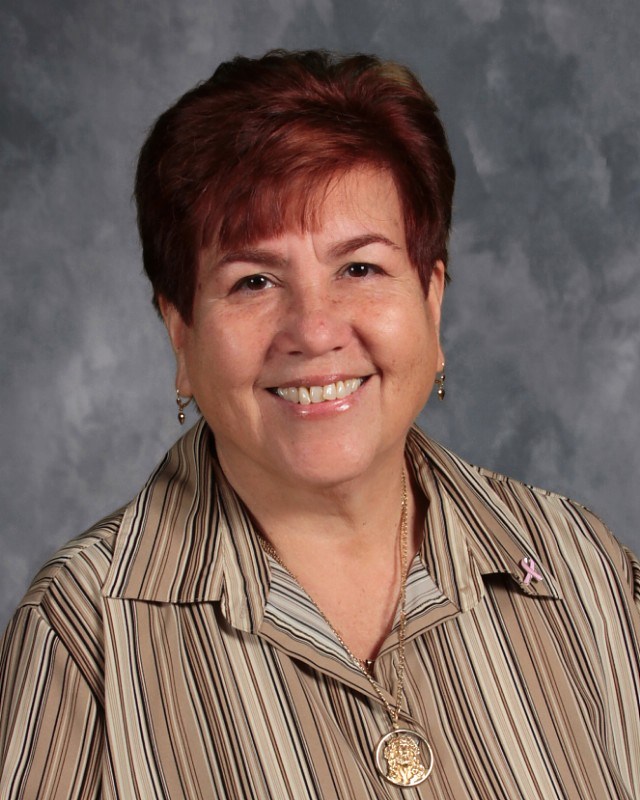 Mrs. Estronza
Spanish
Philosophy
Because of America's closeness to Mexico and other Spanish speaking countries, Spanish is one of the most frequently spoken languages in the U.S. Learning Spanish has never been more important since the Hispanic population in America expands greatly every year. I would like to teach about various cultural differences between America and Spanish speaking countries. Students will learn not only vocabulary and grammar, to write and read Spanish but about art, geography, history of Spanish speaking countries, music and lifestyles.
Students will learn to sing in Spanish from Pre-K through 8th grade. Students will be expected to come prepared to class, be attentive, polite and participate, having no fear of learning something new and different. We will do all our work in the classroom so as not to have homework, although some is occasionally given to the middle school. Projects are given about 2 or 3 times during the year and the student is given ample time for the research and completion. This is the child's responsibility not the parents; please don't ask for extensions, it's not fair to the students who actually got everything done without excuses.
I ask students to think outside the box where projects are concerned, it's more fun and I feel more is learned.
Disruptions and disrespect will not be tolerated.
I'm always available for help, to talk to parents, and to sometimes just listen. I'm looking forward to the new school year and to teach students about my language and my culture.