For additional information please call our Special Events Office at 716-828-9289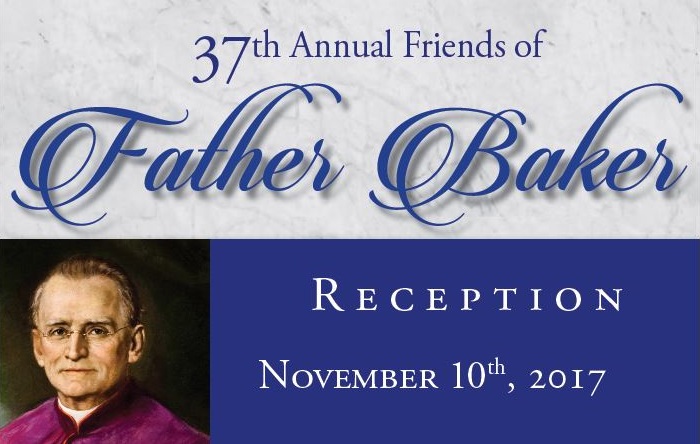 The Friends of Father Baker Reception is one of the Our Lady of Victory (OLV) Institutions's two main fundraising events. Each year, more than 400 well-wishers from WNY and beyond attend this cocktail reception to support OLV's special projects. In addition, the evening pays tribute to two individuals who, like Father Baker, have dedicated their life's work to serving children and families in need.
Thank you!
We would like to thank everyone who attended or supported our 2017 Friends of Father Baker Reception, it was a big success! A special congratulations to the Sisters of St. Joseph and Rebecca Sullivan, this year's honorees. If you could not attend we would like to share some pictures from our wonderful night.

How to become a part of our event
Make a Donation
Can't attend the event? While we will miss seeing you, there is always the option of making a monetary contribution to assist with funding for our important programs. To make a donation please click here.

If you need additional information on the evening or you'd like to reserve a sponsorship or purchase a ticket, please contact our Special Events Department at 716-828-9289.