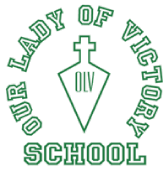 Mrs. Berowski
Grade 7/ ELA
HOMEWORK:
Social Studies 5: Study for your vocabulary quiz TOMORROW! Here is a link to use online flash cards: https://quizlet.com/_58uk7s
Word List:
Title
Coordinate Grid
Map Scale
Compass Rose
Cardinal Directions
Intermediate Directions
Relative Location
Symbols
Latitude
Longitude
Geography
Map
Physical Map
Human Feature
Map Key
*Be sure you can "label the Earth" (use your worksheet from today)
ELA 6: None
ELA 7: Finish essay question #1 or #2. Remember, your response must be AT LEAST 5-7 sentences. I will not accept anything less.
Religion 7: None
ELA 8: Brainstorm for your "I Am From" poem