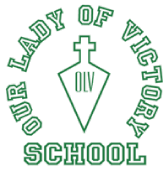 Mrs. Berowski
Grade 7/ ELA
THANK YOU ALL FOR YOUR SUPPORT! I will miss OLV so much!
Attention!
Good afternoon,
As we continue to move through the year, I have started to see a trend in many students not handing in homework and/or classwork. Many students are handing in things over one week late or not at all, and asking weeks later to make up work.
Per our grading guidelines, we do not accept work past the date it is due unless a student is absent, or there is an emergency.
Please reiterate this to your child, and please check the portal when you have the opportunity if you have particular questions about what your child is missing. I am updating grades constantly.
Thank you!
HOMEWORK:
Social Studies 5:
None
ELA 6:
Pay attention to the differences between the movie and the book!
ELA 7:
None
ELA 8:
Refugee Paper due tomorrow! THIS COUNTS AS AN ASSESSMENT!
Religion 7:
Work on your project.
See revised dates below:
REVISED DEADLINES: WORLD RELIGIONS PRESENTATION:
DEADLINES:
3/13/19- Drafts will be given back with revision suggestions
3/22/19- Presentation slides due
3/25/19- All second revisions must be in to Mrs. B and Mrs. R
3/26/19- Peer editing during writing lab
3/27/19- Final papers due! No revisions accepted after this point!
ORAL PRESENTATIONS:
April 3rd:
James, Peter, Brooke, Lizzy, Ethan
April 5th:
Joey, Anthony, Morgan, Ayana, Alex V.
April 10th:
Lucy, Catherine, Riley, Sophia
April 12th:
Jeffrey, Alex R., Kiran, Alec, Caden
BRAINPOP CLASS CODES:
6th Grade ELA: mrsberowski6ela
7th Grade ELA: mrsberowski7ela
8th Grade ELA: mrsberowski8ela
5th Grade SS: mrsberowski5ss
Google Classroom Information:
Login: your first letter of your first name + your last name followed by @olvschool.org
For example, lberowski@olvschool.org
Password: olvstudent (will be changing soon)