A letter from Mrs. Kraus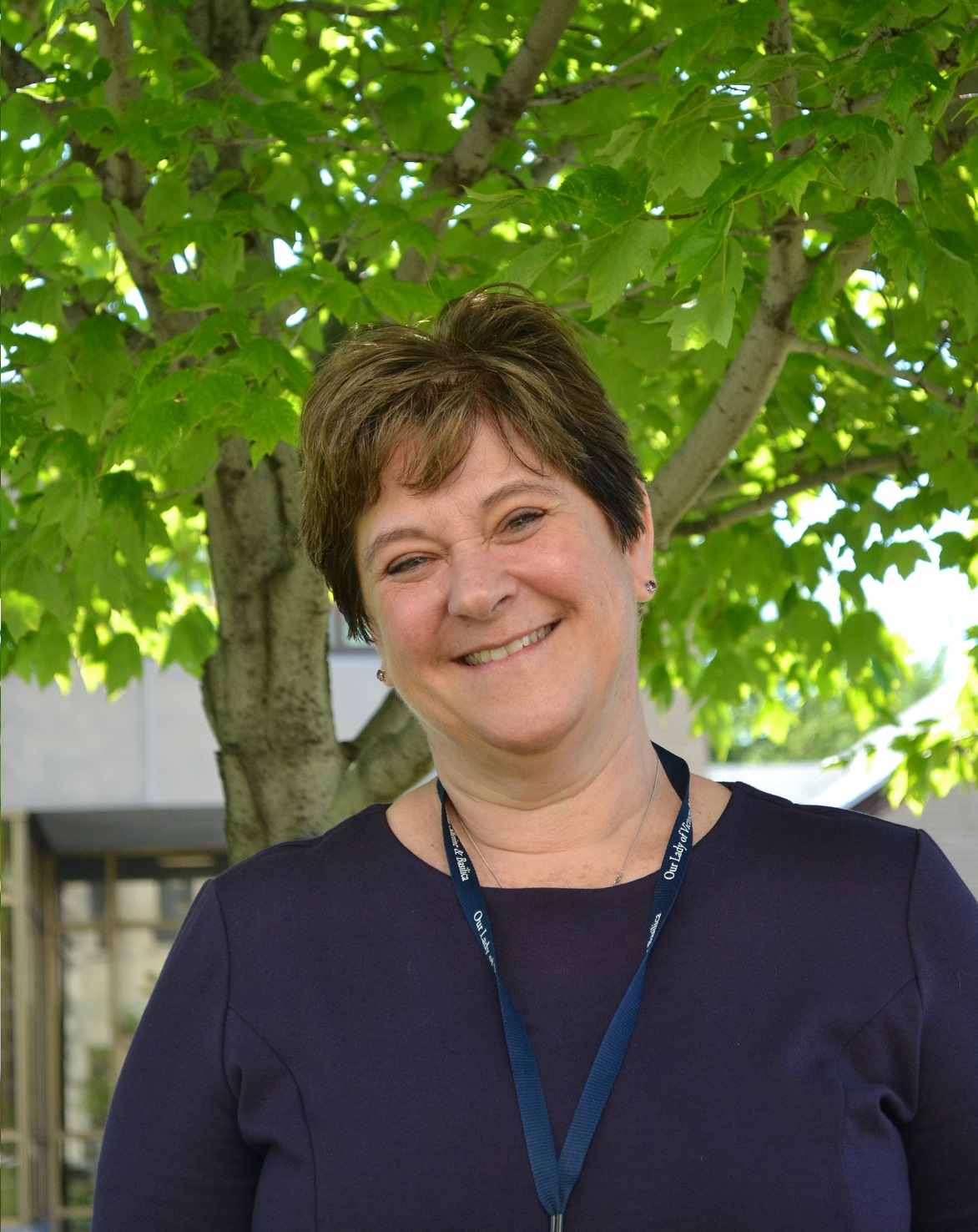 Welcome to Our Lady of Victory (OLV) School. Thank you for visiting our website, as you can see, we have so much to offer! At OLV, we understand that selecting the right school for your child involves the most thoughtful and one of the most important decisions you will make for your child. We believe that OLV offers a choice that is second to none and we look forward to sharing our vision with you.
With a tradition of excellence since 1902 the mission of OLV School is to provide a quality Catholic Education modeled after the ideals of Venerable Father Nelson H. Baker. Throughout the years, the Sisters of St. Joseph, as well as, the lay teachers of our parish school have worked to foster Christian values, academic excellence, and global awareness in order to develop well-educated, responsible Christian individuals. Our students are inspired each day to expand their intellect, build strong moral character, and develop that thirst for lifelong learning. OLV provides a rigorous academic program deep-rooted in liberal arts and STREAM initiatives (science, technology, religion, engineering, the arts, and mathematics) in order to develop strong problem solving and critical thinking. These are essential skills for any learner in the 21st century and a continuous global economy.
At OLV, our Catholic identity is paramount. We are so fortunate to be the school built by Father Baker and connected to Our Lady of Victory Basilica and National Shrine. Our students attend mass twice a week at the Basilica, pray together face-to-face each morning during morning meetings before the start of school, and attend the sacrament of Reconciliation four times each school year. As members of a vibrant community, your child will come to discover his / her personal God given gifts, which will be used to serve his/her family, parish, school, and those in need in the community. Our graduates continue to make us proud as they move onto high school and make their mark by continuing the tradition of excellence for which OLV is known.
Come take a look at our very special school. Visit our joyful learning community. We hope in the future you will decide to join our academic community.
Sincerely,
Mrs. Carolyn M. Kraus
Principal