A letter from Mrs. Kraus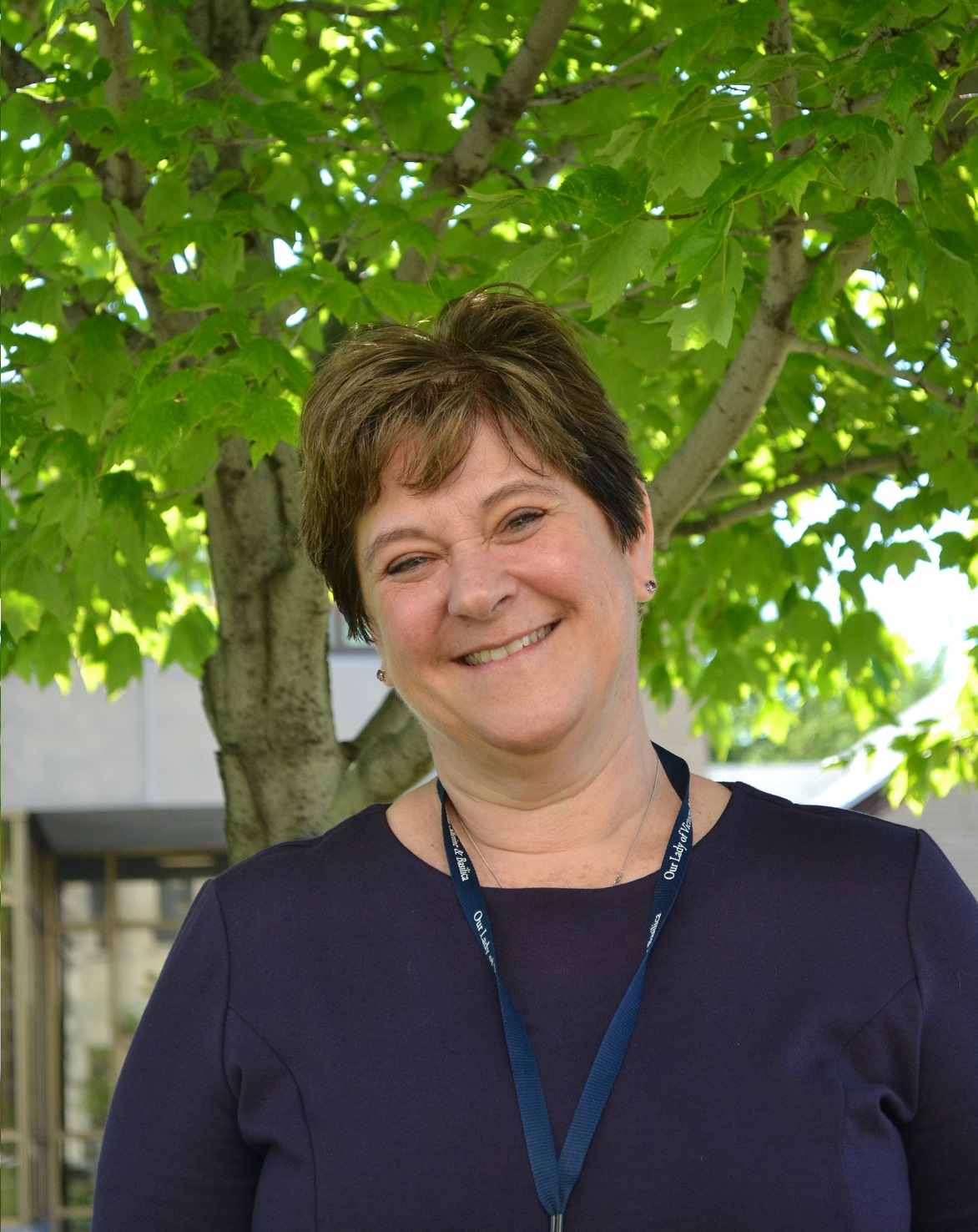 Dear Our Lady of Victory Parents,
I hope this letter finds you continuing to enjoy the warmth and sunny days of what is left of our summer. With this letter, I officially welcome our families to the 2017/18 school year. August is always a bittersweet time for me as I realize the lazy days of summer will soon come to an end, but that feeling is soon forgotten as we get closer to the promise of an exciting new school year and the realization that I will soon see our faculty, staff, and our student body, walk through our doors very soon.
I want to extend a special welcome to those families who have joined our OLV family this year. We are pleased you have chosen a Catholic Education for your children but even more delighted you chose Our Lady of Victory School to partner with in this endeavor, Welcome!
We have been working hard over the summer to prepare the school for a new school year. As you know, safety is of first and constant priority. The staff and faculty are continually being trained appropriately to respond to emergency situations. On September 5
th
, our faculty and staff will earn their life saving CPR certifications. I continue to tweak our safety policies and procedures and we are working on getting new cameras, monitors, and a swipe card system installed before school begins. Our pre-k, kindergarten, and first grade classrooms are being relocated to the bottom floor to make it easier for them to exit the building in case of an emergency. Our fifth grade classroom will be relocated to the top floor. Our fifth graders will then have the experience of changing classrooms for one class, social studies in order to assist them in transitioning to having more than one teacher in Jr. High. Second, third, and fourth grades will be located on the middle floor.

I am excited to say we will add some new courses to the curriculum. Our seventh and eighth graders who qualify will have the opportunity to take an accelerated math and science track. When they reach eighth grade they will take Algebra 1 and Living Science (biology), both are high school regents courses. We will add health education for grades seven and eight and library class will be extended up to fifth grade. Mrs. Schultz will continue private piano lessons and our students will continue to have the opportunity to take instrumental lessons from the Paul Effman School of music during the school day.
We continue to be a full stream school with both old and new stream classes and experiences for all of our students. Technology in our school continues to be enhanced as we add 24 new galaxy tablets as well as three new 57" mono touch pads in our Jr. High classrooms. Both the math and science classrooms will receive a mounted board, the last board will be on a hydraulic cart with wheels so it can be wheeled and shared between the Social Studies, the Stream room, and the ELA classrooms.
There will be new teachers added to the faculty for next year. We welcome Mrs. Lauren Miller as our Pre-kindergarten teacher, Mrs. Maria Delaney for 6-8 English Language Arts and 7th and 8th Religion, and our new Technology coordinator and teacher will be Mrs. Rebecca Roussev. All of our new hires are New York State certified in the areas that they teach and they have years of experience in education. Mrs. Lucarelli will step down as our Technology teacher and add Librarian to her art schedule. Mrs. Smith will add Health Education to her Phys. Ed schedule for seventh and eighth grade. Mrs. O'Connell and Mrs. Hennigan will add advanced Math and Science to their schedules.
Our uniforms will stay the same with the exception of our new gym uniform offered by McKay's. It is not mandatory but a choice. Students who do purchase the gym uniform can wear it to school in place of the dress uniform to alleviate changing for gym. Shorts, tee shirts, sweat Pants, and sweat shirts are available for purchase at McKay's. Our Kindergarten students will be required to wear uniforms this year.
When school resumes the cafeteria should look different. We continue to get new equipment to support our new government lunch program. All students will get free lunch and breakfast if they choose. Lunches will be nutritionally balanced with fruits and vegetables added to the main entrée each day. A salad bar will be added later on in the fall. Students can enter the building as early as 7:00 each morning for working parents if morning care is needed. Breakfast will be served from 7:15 until 7:50 each morning. Our afterschool care program will continue as usual.
As you can see we have much going on in order to continue to move our school into 21st Century learning. There is more, but listing everything would make this letter too lengthy. Most importantly know that the mission and legacy of Fr. Baker continues to be of the utmost importance... to continue to be a community of disciples with common faith filled interests, hoping to serve the students, families, our parish, and the world around us to the best of our ability.
May God watch over us proudly as we display the love we have for him by doing the work he has made for us. I am so looking forward to hearing laughter and footsteps in the halls as we approach the month of September. Know that my phone lines and office door are always open to you. If you need anything don't hesitate to call or stop in. Know that I am honored to be your principal.
With Christ and in Prayer,


Mrs. Carolyn Kraus