A letter from Mrs. Kraus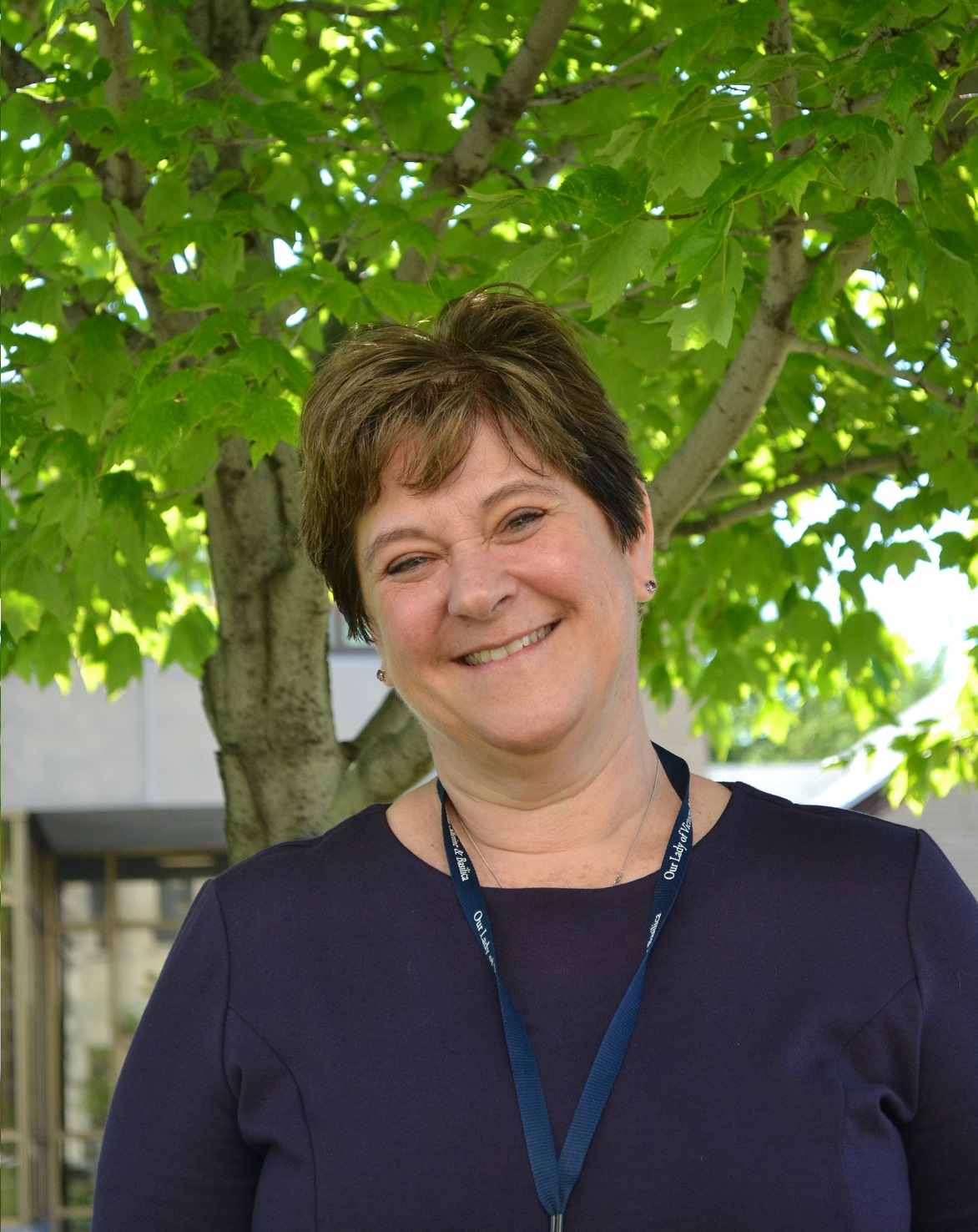 Dear Our Lady of Victory Parents,

Signs of spring are in the air these days. I can't believe in one more day we will be into the month of March and Daylight Savings time will begin next week on Sunday the 12th. Don't forget to spring forward! I hear the birds chirping in the morning and the sun shines earlier as well. I consider these all signs that the coming of spring is just around the corner. Before you know it the school year will be over and we'll be welcoming the lazy days of summer.

I hope everyone had a restful break. I walked into school on Monday and saw a few more freckles on some of those who were fortunate enough to get out of Dodge for the week. Even if you stuck around, the weather really did cooperate. We had some beautiful days. In any event, I hope all of you had the chance to rest from the hectic school week and enjoy your friends and family with lazy nights and fun filled days.

Lent begins tomorrow. The children will have received their ashes at mass before you receive this letter. On Ash Wednesday the Church enters into Her great retreat time called Lent. In our morning meeting we will continue to talk about this time of reflection during the 40 days of Lent. We will work together to contemplate the strength of our relationship with God, our neighbors, and ourselves. Our students will be encouraged to ask themselves what do I need to stop doing or start doing to be the very good person God Made me to be? Together we will experience the Sacrament of Reconciliation as we become more focused for Holy Week and the three Holiest days of the Church year, The Triduum. Easter Break is the week before Easter. It runs from April 10th to the 17th. School will resume on Tuesday April 18th.

The month of March is busy as always. Our Sweepstakes is in just 11 more days. It is our largest fundraiser for our school. The money raised helps with the subsidy the parish gives to our school to fully and successfully run it each year. Tuition only covers a small portion of the total cost. It's important that all families support this important event in some way. If your support can not be monetary please consider volunteering your time and talent to help run the night. Please call the school office at 828-9435 and we will get your information to Melissa Wollschlager if you can help out.

The end of March will be busy for our students in fourth and eighth grade as the New York State English Language Arts test and NYS Mathematics will take place at the end of March for ELA and in April for Mathematics. I understand and respect the concerns some parents and guardians may have about testing. While I encourage test participation, I expect there may be parents who decide otherwise. However, I would like to explain how we use the results to improve the education for your child as well as changes meant to improve testing.

The most important thing we want parents to know is the state assessments provide us the important data that we use to improve how we should move forward from year to year in educating your child. The teachers and I view these tests not only as a way to evaluate your child, but to pin point areas where they may need to be challenged more or in areas of struggle. For example, when we look at the data over the summer and find students are struggling in a certain math concept, we may enhance instruction in that area with new resources or adjust how we teach those concepts.

When fewer students take the exams we are left with an incomplete picture of how students are learning and that limits our ability to address issues that would improve how we educate. This is why both the teachers and I urge all families to let their children in the testing grades take the tests. The teachers do everything they can to make the students in grades four and eight feel comfortable. We simply ask them to try their best.
Last year with the response to parent and educators concerns about the tests, New York State made a number of changes to testing. Some of them include:
• Results are not tied to teacher evaluation and they never will be here at Our Lady of Victory School.
• The tests are untimed- Students will have as much time as they need to finish the exams.
• Fewer test questions- The exams will be shorter with fewer questions in ELA and Mathematics.
• More Teacher involvement- The state has increased the number of teachers who create and review exams. Last year teachers evaluated and selected questions for use on this year's exams.

I hope this information helps explain how the tests are used here at school. I encourage all parents to support us in having their child/children take the tests. It not only aides us in driving their academic instruction but will also prepare them for high school and college where their exams will not be a choice.

Our Little Cowboys and cowgirls are reading up a storm. Many of them reached their 25 book bench mark in order to receive their bandanna and cowboy finger puppet. Please encourage your child to read each night. Don't forget to mark April 27th on your calendars for our Reading Rodeo Event!

We are beginning to plan for next year and with that comes reregistration. At this time, all I ask of you is that you fill out the commitment form for next year that is enclosed in this week's envelope and return it to school. This will help us plan better for the upcoming year. Reregistration will begin April 1st for returning families. Reregistration forms will be sent home the first week of April. You must have your registration fee with your forms when you hand them in. If you have any questions don't hesitate to call the school office. Of course, if you want to turn your reregistration in early we will never turn it away. Don't forget about the deadlines for Bison as well.

Our instrumental program has started and it is going very well. Mr. Whaling stated that he feels our kiddos are some of the nicest he has ever worked with. I told him, "Of course!" I already knew that but it is nice to hear coming from someone else. There are still spots open if your child would like to learn how to play an instrument. If not this year, maybe next.
Have a Wonderful March Everyone!

Mrs. Carolyn Kraus