7 Reasons to Attend OLV
While there are many reasons to attend OLV Elementary School, here are some of the most popular...
Small Class Sizes
One of the most appreciated aspects of the OLV Elementary School experience is the caring and nurturing learning environment. Small class sizes allow teachers to really get to know their students - their strengths, weaknesses and needs.
The benefits of such an in-depth, personal approach are many and well known. Youth who seek enrichment activities will find them; those who need a little extra help will receive it, and all students will feel welcomed and cared for.
---
Religious & Moral Formation
Schools like OLV Elementary School introduce students to Jesus Christ and His teachings, helping them as they grow in their love of themselves and the world around them. As the U.S. Conference of Catholic Bishops has written:
"Catholic schools afford the best opportunity to realize the fourfold purpose of Christian education, namely, to provide an atmosphere in which the Gospel message is proclaimed, community in Christ is experienced, service to our sisters and brothers is the norm, and thanksgiving of God is cultivated."
OLV Elementary provides young people with a caring atmosphere that reflects the types of values that will power a successful, faith-filled life.
---
Preparation for the Future
A challenging curriculum prepares OLV Elementary students for success in the future. Our alums go on to some of the area's most respected high schools. But their success doesn't stop there - 99% of Catholic high school students graduate from secondary schools while 98% go on to college. Simply put, there aren't too many traditional public or charter schools succeeding at these rates
---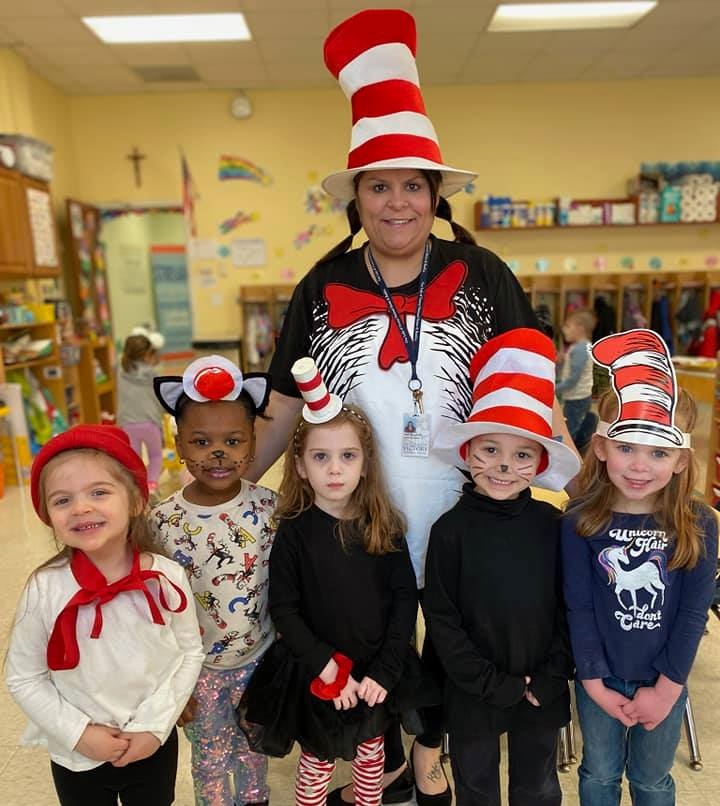 Caring Teachers & Administrators
At the core of every good school is a compassionate faculty dedicated to the success of its students. At OLV Elementary School this special approach begins with its administrators and trickles down to teachers and members of the school's support staff.
It couldn't have been put any better than by a current parent who recently wrote:
"The staff and teachers at OLV are loving, caring and always willing to go the extra mile for [my daughter]. The teachers understand how to educate and enrich each child while not losing sight of the school's mission: leading each child to Christ."
---
Affordable Tuition
Many families don't even consider Catholic schools based on a perception that they all cost too much. This is just not the case. OLV Elementary provides one of the region's most affordable and rewarding educational experiences, placing it within the budgets of most families.
In addition, tuition assistance is available on the basis of demonstrated need. Families are encouraged to apply if it is believed their resources are not sufficient to meet the total cost of an OLV education. For more information, contact the school at 828-9434.
---
Second Language Instruction Begins in Kindergarten
One of the most popular aspects of OLV Elementary School's challenging curriculum begins in kindergarten. All students - grades Pre K-8 - enjoy Spanish language instruction.
Research has proven that such coursework: benefits academic progress in other subjects, narrows achievement gaps, sharpens creative thinking and enhances cognitive development.
---
Interscholastic Athletics
Dating back decades, OLV Elementary School boasts a long and storied history of success on WNY's fields and courts. Students of all ages and abilities are encouraged to participate on any of 13 different teams including basketball, soccer, track and cheerleading.
Taking part can yield a wide variety of benefits that extend beyond health and fitness. Team sports build cooperation and leadership skills as well as provide young people with the opportunity to develop peer relationships and self-confidence. Go Valiants!